Apple has announced that its fifth retail store in Beijing, and 27th in China, opens Saturday, November 28 at 10 AM local time. The store will be located in the new Chaoyang Joy City shopping mall at 101 Chaoyang North Road in Beijing's city proper Chaoyang District.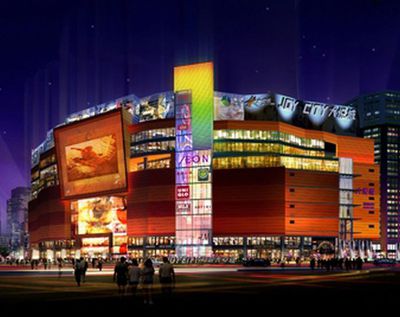 Chaoyang Joy City shopping mall in Beijing, China (Image: Shotamuni)
The new store will be open 10 AM-10 PM local time everyday and offer traditional Apple Store services, including the Genius Bar, Workshops, JointVenture, events and seminars. Apple's four other retail stores in Beijing are located at China Central Mall, Sanlitun, Wangfujing and Xidan Joy City.
Apple has opened more than seven new retail stores in China this year, including locations in Chongqing, Dalian, Hangzhou, Hong Kong, Nanjing and Tianjin. The company is committed to expanding its footprint in China, an increasingly important market, under the leadership of retail chief Angela Ahrendts.
Apple opened a new store in Chengdu, China on November 21, less than a month after opening a new Dalian, China store on October 24.