T-Mobile Disputes YouTube's Throttling Accusations, Calls Binge On 'Mobile Optimized' or 'Downgraded'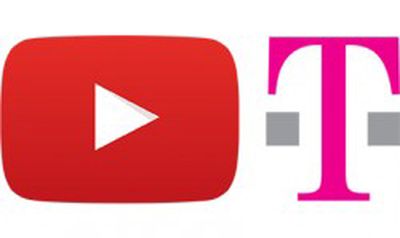 Last week, YouTube criticized T-Mobile's recently introduced Binge On program for throttling all streaming video to 480p quality rather than just the video of participating services.
T-Mobile has now responded to the accusations, telling DSLReports that "mobile optimized" or "downgraded" are better phrases to describe how Binge On works.
"Using the term 'throttle' is misleading," a representative tells me in an e-mail. "We aren't slowing down YouTube or any other site. In fact, because video is optimized for mobile devices, streaming from these sites should be just as fast, if not faster than before. A better phrase is "mobile optimized" or a less flattering "downgraded" is also accurate."
Binge On is a free program that allows T-Mobile customers on a qualifying Simple Choice plan to stream unlimited 480p video from 24 partners, including Netflix, HBO NOW, Hulu and many others, without using any data towards their plan. YouTube, the largest video sharing service, does not participate in the program.
YouTube, which is owned by Alphabet Inc., said T-Mobile is effectively throttling, or degrading, its traffic. "Reducing data charges can be good for users, but it doesn't justify throttling all video services, especially without explicit user consent," a YouTube spokesman said.
T-Mobile stresses that all customers can disable Binge On through their account settings, but that has not stopped the U.S. Federal Communications Commission from questioning the U.S.'s third-largest carrier and its competitors about services that allow customers to access certain content without paying for the data usage.
The FCC rules prohibit throttling "particular classes of content, applications, or services" and, should Google pursue a complaint, T-Mobile's behavior may qualify. T-mobile's apparent solution? Call what they're doing something else. T-Mobile may also be able to dodge any complaints by insisting that users can disable Binge On at any time. Google's argument, in contrast, is that the program should be opt in, not opt out.
T-Mobile says it is "looking forward" to talking with the FCC, and believes Binge On is "absolutely in line with net-neutrality rules."