Apple to Release New Apple TV Remote App for iOS With Full Siri Functionality in First Half of 2016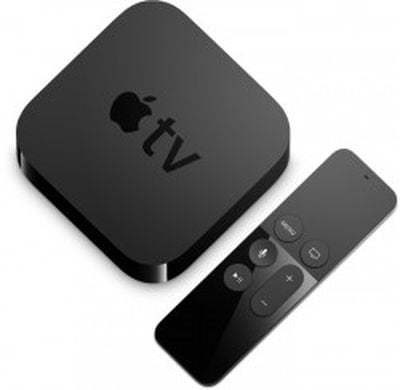 Apple senior executive Eddy Cue has confirmed to BuzzFeed News that the company is developing a new Apple TV Remote app with full Siri Remote functionality on iPhone to be released in the first half of 2016.
"We're working on a new Apple TV remote app that will give you the full functionality of the Siri Remote on your iPhone," Cue said. "We're hoping to ship that in the first half of next year."
Apple released tvOS 9.1 for the new Apple TV on Tuesday, enabling support for the current Remote app on iOS devices and the Apple Watch.
Cue also said Apple's new tvOS App Store is off to a "great" start, with over 2,000 apps available in the store.
"We're seeing tremendous developer interest," Cue told BuzzFeed News. "Already we have over 2,000 apps live in the store. And on the customer side, things are going great. What we've found is that a little over half of transactions are coming from people upgrading from the last Apple TV and just about the other half are coming from new customers that are buying their first Apple TV."
Many of those apps are pick-up-and-play games such as Crossy Road and Mr. Jump, and Cue mentioned how the new Apple TV caters to casual gamers that aren't looking to purchase an Xbox or PlayStation.
"What we're seeing with the new Apple TV is to me very similar to what happened with gaming on the iPhone," Cue said. "When we first announced the iPhone, we didn't tout it as a gaming device. But games became a huge part of iPhone, because it turns out that a lot more people than just hardcore gamers love games. We expanded the market. I think the vast majority of people around the world probably aren't looking to buy an Xbox or PlayStation. But that doesn't mean they don't enjoy playing games. I think Apple TV expands the gaming market to those people."
The new Apple TV launched in October and features an App Store, Siri, tvOS and more.