Apple 'Investigating' iPad Pros Unresponsive After Charging, Recommends Restart as Interim Fix
Shortly after the launch of the iPad Pro, buyers began complaining about an issue that caused the iPad Pro to become unresponsive after charging, requiring a hard restart to restore functionality.
Apple has now responded to those complaints with a support document letting customers know it's looking into the problem and recommending the aforementioned hard restart as an interim fix.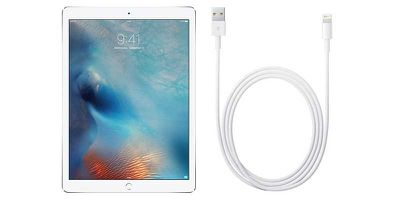 To get back to using your iPad Pro, force restart it by pressing and holding both the Sleep/Wake and Home buttons for at least ten seconds, until you see the Apple logo.

Apple is aware of this issue and is investigating.
After being charged, affected iPad Pros appear to be completely frozen, unresponsive to touch and other interactions. The screen remains dark until a reset is performed. The issue appears to be quite widespread, with complaints on the Apple Support Communities, the MacRumors forums, and reddit.
Both 32 and 128GB (Wi-Fi and LTE) iPad Pro models on iOS 9.1 have been affected, and it is not clear if the problem is related to hardware or software. Software is a strong possibility, as iPhone 6s and 6s Plus users started seeing a similar issue with their smartphones randomly powering off and becoming unresponsive last month.