Some iPad Pros Unresponsive After Charging, Requiring Hard Restart
A growing number of users on the Apple Support Communities, MacRumors discussion forums and social media have reported issues with the iPad Pro becoming unresponsive after being charged for a lengthy amount of time, forcing affected users to perform a hard restart to turn the device back on.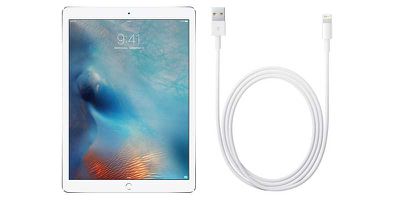 MacRumors forum member "BizzaroClark" claims that, on multiple occasions, his iPad Pro has "appeared frozen" and "will not wake" after being charged. After hard resetting the iPad Pro, he said the device has 100% battery life. Dozens of users have shared similar experiences over the past five days.
At least twice I have left my iPad Pro plugged in, once over night, and once during work. When I returned to my iPad it appeared frozen. Black screen, screen will not wake. I had to do a hard reset twice to get the thing to work again. After the hard reset the battery was 100%.
Apple blog Mac Kung Fu pointed us towards Apple Support Communities and Reddit topics about the issue with nearly 5,000 views and 200 comments combined, indicating the problem is rather widespread. iPad Pro user "darkfire.shadows" shared his experience in the Apple Support Communities:
At night it was down to 40% so I charged it and went to bed. When I woke up it was "dead". It wouldn't wake up. I needed to perform a hard reset to get it to come to life. Worked on it for a couple of hours and had to run an errand. Plugged it back in as I was going to need a full charge later that day. Came back to it, same thing. Dead.
MacRumors confirmed the issue has affected one of our iPad Pros since last Wednesday.
The issue has affected both 32GB and 128GB iPad Pros on iOS 9.1, including Wi-Fi and LTE models. It remains unclear if the problem is rooted in hardware or software, but some users speculate that restoring from an iCloud backup during setup may be contributing to the freezing issues.
Apple's support team has provided customers with mixed solutions, ranging from restoring the iPad to factory settings using iTunes to force restarting the device by holding down the Sleep/Wake and Home buttons simultaneously for at least ten seconds, until an Apple logo appears on the screen.
Last month, we reported that some iPhone 6s, iPhone 6s Plus and iPhone 6 users have experienced similar issues with their smartphones randomly powering off, even when left unattended and with sufficient battery power, indicating this could be a broader iOS 9 issue. Apple has not officially commented on the matter.