Apple Pay Support Coming to Domino's By Year's End, Cinnabon Next Year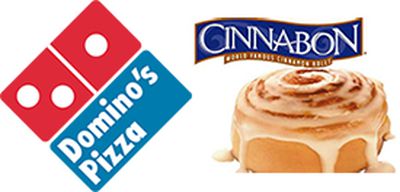 Apple has confirmed to AP that Apple Pay support is coming to pizza chain Domino's by year's end, followed by cinnamon roll chain Cinnabon next year. The news comes less than two months after Apple said Starbucks, KFC and Chili's locations will begin supporting Apple Pay starting next year.
Apple said Tuesday that Cinnabon will add Apple Pay to all its U.S. locations next year, while Domino's company-owned pizza stores will get it by year's end. Earlier, Apple said Starbucks will conduct a pilot this year, with a broader rollout next year, while KFC will launch next spring.
Apple Pay is accepted at more than 1 million locations in the U.S., and at over 250,000 more locations in the U.K. The mobile payments service launched in Canada for American Express cardholders earlier today, with participating retailers including Apple, Indigo, McDonald's, Tim Hortons, Staples and more.
While Cinnabon and Domino's also have Canadian subsidiaries, both chains will support Apple Pay at U.S. locations only at launch.
Apple also confirmed that Apple Pay will launch in Australia on Thursday, November 19, exclusively for American Express customers. Apple Pay will launch in partnership with American Express in Spain, Singapore and Hong Kong next year. Apple has not disclosed plans for other countries.
Apple Pay gained support for Tesco Bank and TSB in the U.K. today, in addition to nearly 100 new participating U.S. issuers.