Apple's Former Beats Music Service Officially Ending on November 30
Apple's former Beats Music streaming service will be officially shuttered on November 30, 2015, according to a new support document posted today on the Beats Music support site. All existing Beats Music subscriptions will be canceled at that time, with any remaining customers being encouraged to switch over to Apple Music.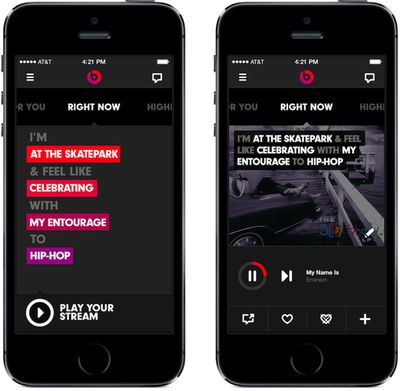 Beats Music ends on November 30. Your subscription will be cancelled, but you can move your picks and preferences over to Apple Music right now.

All the pros that curated music for you are still crafting more amazing experiences. Plus, on Apple Music, you'll get even better recommendations based on music you already listen to and love, 24/7 global radio with Beats 1, exciting material from your favorite artist, and more.
Sonos is also sending out emails to customers letting them know the Beats Music service is ending on November 30. Apple Music currently does not work with the Sonos system, but support is in the works and slated to launch before the end of 2015. Sonos is advising its users to move their Beats Music accounts to Apple Music to save their playlists.
Beats Music subscribers on iOS were largely transitioned to Apple Music when the Apple Music service first launched, and with the launch of the Apple Music app for Android devices, Android users can also transition to a fully functional Apple Music app.
The final closure of Beats Music comes as no surprise now that it's been folded into Apple Music. The Beats Music service has not accepted new subscribers since Apple Music launched in June.
(Thanks, Lou!)