Apple Music Coming to Sonos Home Audio Systems by End of 2015
Popular Wi-Fi home audio system manufacturer Sonos has supported direct streaming of Beats Music since the music service's launch in early 2014, but the company has repeatedly stated it will not initially support Apple Music when that service launches this week. Apple Music senior director Ian Rogers confirmed late last week that Apple Music will be coming to Sonos "ASAP, but not at launch."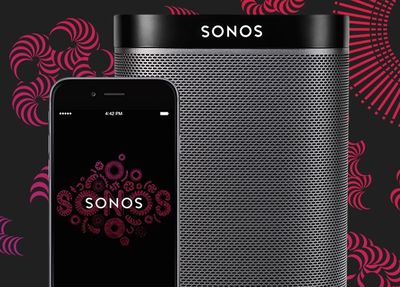 Earlier today, Sonos confirmed to The Verge that it is working with Apple to bring Apple Music to Sonos systems by the end of the year. Apple joined Sonos in confirming the plans to BuzzFeed.
"We're working together to make Apple Music available on Sonos before the end of the year," Apple spokesman Tom Neumayr told BuzzFeed News.
Apple Music launches this Tuesday, June 30 with the release of iOS 8.4 and a new developer seed of iOS 9. Apple's free Beats 1 streaming radio station is scheduled to go live at 9:00 AM Pacific, with the necessary software updates apparently arriving roughly an hour before that.