Microsoft Reduces OneDrive Storage for Office 365 and Free Users, Eliminates Unlimited Option
Microsoft tonight announced that it was making changes to its OneDrive cloud storage services, reducing the amount of storage both Office 365 and free users are granted and eliminating its unlimited option. The company says that the changes were needed to "ensure that we can continue to deliver a collaborative, connected and intelligent service."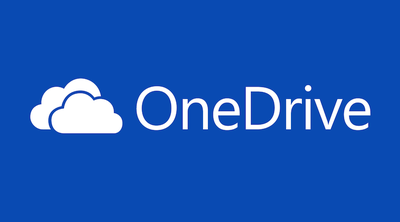 Since we started to roll out unlimited cloud storage to Office 365 consumer subscribers, a small number of users backed up numerous PCs and stored entire movie collections and DVR recordings. In some instances, this exceeded 75 TB per user or 14,000 times the average. Instead of focusing on extreme backup scenarios, we want to remain focused on delivering high-value productivity and collaboration experiences that benefit the majority of OneDrive users.
Office 365 Home, Personal and University subscribers will no longer have access to unlimited storage. Instead, these users will be limited to 1 TB of storage. The 100 GB and 200 GB plans are being eliminated for new users and will be replaced with a 50 GB plan for $1.99 a month, which will launch in early 2016. Free OneDrive users will see their storage decreased from 15 GB to 5 GB, with the 15 GB camera roll storage bonus also being eliminated. These changes will also roll out in early 2016.
Microsoft says it wants to make the transition for its users as easy as possible, outlining the steps its taking to notify users of the change. Office 365 subscribers that have more than 1 TB of storage will be notified and will be allowed to keep their increased storage for 12 months. Office 365 customers who no longer desire the service because of the change will be given a pro-rated refund. Free users who have used more than 5 GB of storage will have access to all their files for 12 months after the changes go into effect in early 2016 and will receive a free one-year subscription to Office 365. Individual OneDrive subscribers to the 100 GB and 200 GB plans will not be affected.
In June 2014, Microsoft boosted its storage plans for OneDrive, bumping Office 365 subscribers from 20 GB to 1 TB before adding unlimited storage in October 2014. The company also increased storage of its free service from 7 GB to 15 GB while also decreasing prices for the 100 GB and 200 GB plans.
At its "Hey Siri" event this year, Apple announced price reductions for its own cloud storage service, iCloud Drive. 5 GB of iCloud storage is free while 50 GB is priced at 99 cents per month, 200 GB is $2.99 per month and 1 TB is $9.99 per month.