Office 365
By MacRumors Staff
Office 365 Articles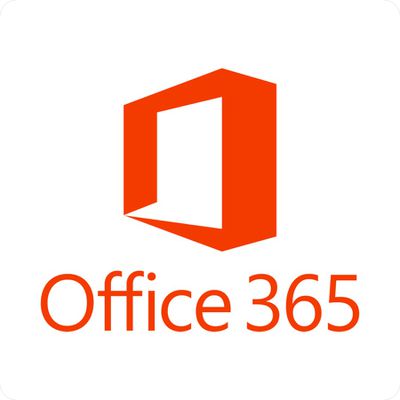 Following Apple's unveiling this week of M1-powered Macs, Microsoft has released a new version of its Mac Office 2019 for Mac that includes support for macOS Big Sur and compatibility with Apple Silicon machines. This means the latest release of apps including Word, Excel, PowerPoint, Outlook, OneNote, and OneDrive can be installed and run on Apple's latest 13-inch MacBook Air, 13-inch...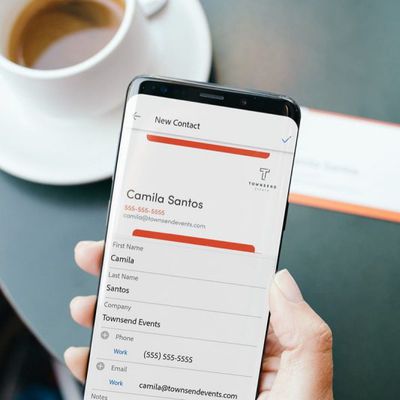 Adobe Scan, Adobe's document scanning app, was updated today with a new feature that lets users capture business cards and convert them into phone contacts. AI enhancements courtesy of Adobe's Sensei machine learning platform enable the app to recognize a business card when placed in view of the phone's built-in camera. Once the card is recognized, the app presents a "Save Contact" button to...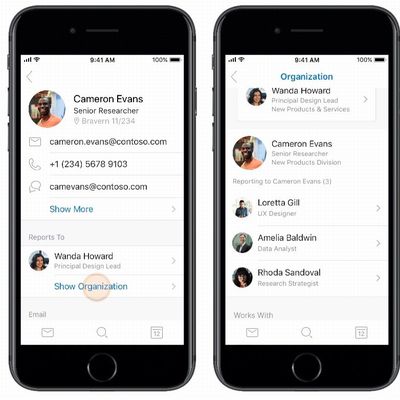 Microsoft is rolling out several new features for Outlook users this week and in the next couple of months. The announcement comes hot on the heels of Google's recently launched Gmail redesign, and promises changes to the company's Outlook desktop and mobile apps, as well as its webmail service. First up is new support for synced draft folders, which will allow Outlook users to draft a message ...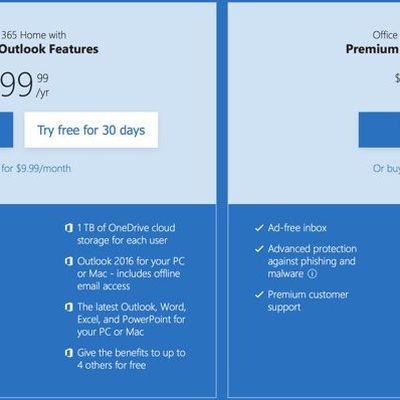 Microsoft today announced that its Outlook.com Premium feature, which offered features like an ad-free Outlook experience for $19.95 per year, is closed to new subscribers. Outlook.com Premium features are now being added to Office 365 Home and Office 365 Personal subscriptions. Today, we began rolling out new benefits for Office 365 Home and Office 365 Personal subscribers who use...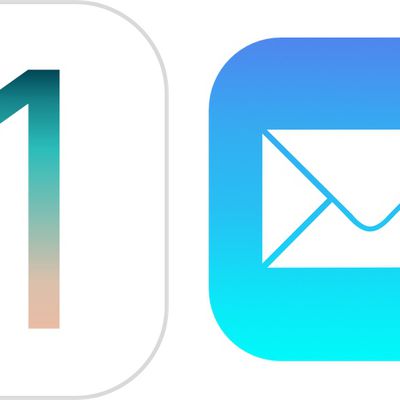 Apple says it is working closely with Microsoft to fix an issue that prevents Outlook.com, Office 365, and Exchange 2016 account holders from sending or replying to emails using Apple's native Mail app in iOS 11. Apple published a support document on Tuesday, September 19 – the official launch date of iOS 11 – to acknowledge the issue affecting users of Microsoft email servers. If you...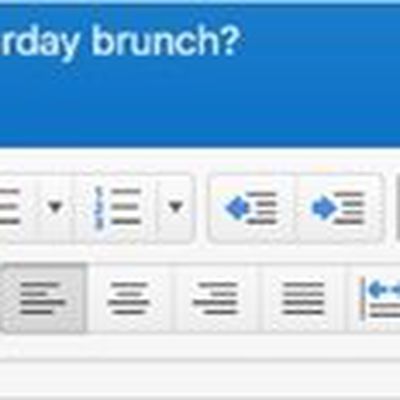 Microsoft today announced that it's implementing several new features in Outlook for Mac, all of which have been highly requested by its Office 365 subscribers. Timed emails, delivery notifications, email templates, and more are being added to the Mac software. With a new Send Later feature, Outlook for Mac users can draft an email and then schedule it to send at another time using the new...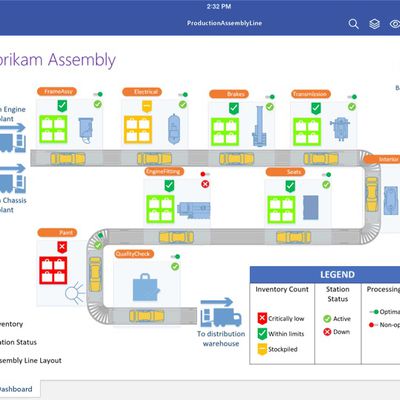 Microsoft yesterday released an iPad version of popular Office diagramming and graphic app Visio. The iOS incarnation is limited to viewing Visio documents, leaving the editing of files to the desktop application, and instead focuses on bringing a touch-based browsing experience with intuitive pan and zoom features to users on the go. Visio diagrams often comprise details that customers...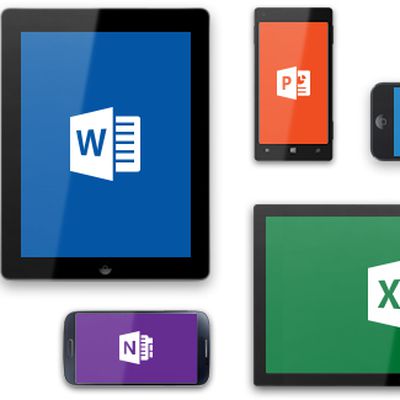 Microsoft today updated its suite of Office apps designed for the iPhone, adding finger-drawing support to Word, Excel, and PowerPoint. In January, the company added inking support to its productivity suite for the iPad Pro to take advantage of the Apple Pencil, but now iPhone users can also make use of the feature using their digits. A new Draw tab can be found in each of the three apps. ...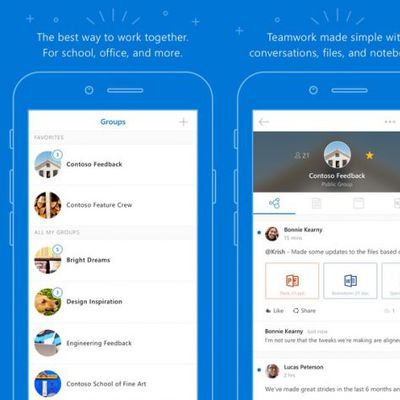 Microsoft has released a major update for its Outlook Groups iOS app that promises an improved user experience and more collaborative functions for Office 365 users. For those unfamiliar with Outlook Groups, Microsoft's relatively new service lets Office 365 work and education subscribers create public and private groups in Outlook 2016 which aim to offer several benefits over traditional...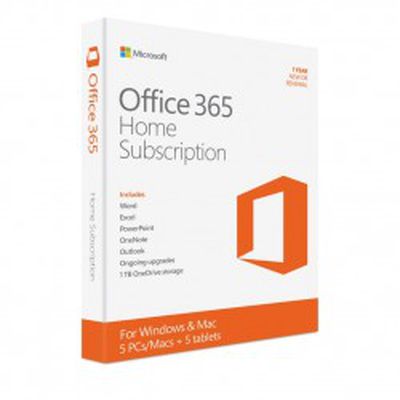 Following the unveiling of the 9.7-inch iPad Pro at Apple's media event on Monday, Apple CEO Tim Cook described the device as the "ultimate PC replacement". As if to underline that belief, the company has included a subscription option for Microsoft Office 365 in the iPad Pro ordering process on its website. It's unclear exactly when Apple added the Microsoft productivity suite to the online...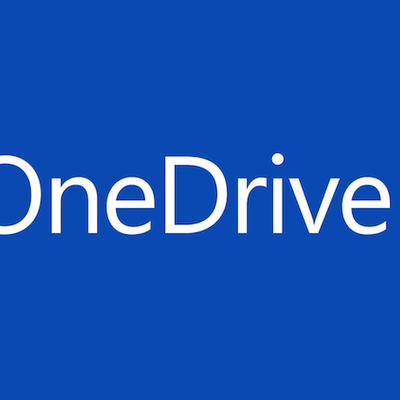 Microsoft tonight announced that it was making changes to its OneDrive cloud storage services, reducing the amount of storage both Office 365 and free users are granted and eliminating its unlimited option. The company says that the changes were needed to "ensure that we can continue to deliver a collaborative, connected and intelligent service." Since we started to roll out unlimited cloud...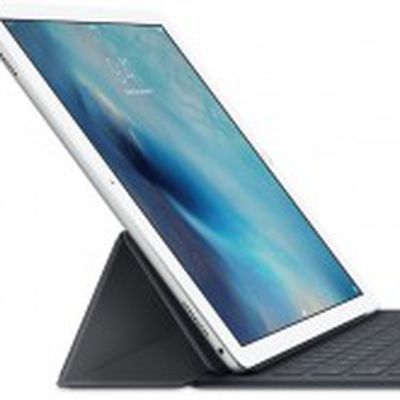 Microsoft will require an Office 365 subscription to use Office apps on an iPad Pro, reports Ars Technica. The reason is that the tablet's 12.9-inch screen size exceeds Microsoft's 10.1-inch threshold for free access to viewing and editing features. Comparatively, the Office suite of apps on the iPad Air and iPad mini allow viewing and editing documents for free, since their screen sizes are...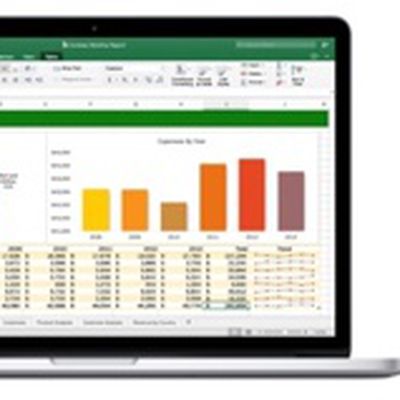 Following a beta testing period that began in March, Microsoft today announced the official launch of its next-generation office software designed for Mac users, Office 2016. The new Office 2016 software is the first major Mac release since Office 2011, and it brings new versions of Word, Excel, and PowerPoint with redesigned, Retina optimized interfaces, new features, and a focus on...