Possible Upcoming Mac Pro Reference Discovered in OS X El Capitan
It's been two years since Apple launched its radically redesigned Mac Pro, but the professional-level workstation has not seen any updates since that time despite the availability of upgraded versions of many of the components used in the machine. We may be getting closer to an update, however, as Pike's Universum has discovered a reference to a new Mac code name of "AAPLJ951" within OS X El Capitan.
The identity of the Mac corresponding to that code name is not explicitly revealed in OS X, but Pike points to the similar AAPLJ90 code name for the current Mac Pro as a reason to believe this new machine is a Mac Pro.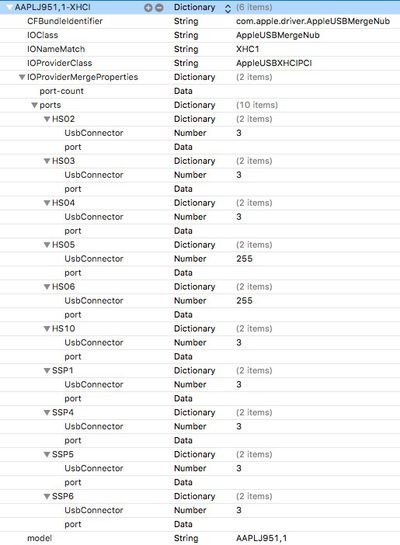 The data is identical to that of the late 2015 (iMac17,1 in the same file) so it may as well be a remnant of the new iMac, but the strange thing is that the XHCI data for the late 2015 iMac is also there, which is why I believe that this is not/was not added for the/a new iMac but another Mac.

And like I said earlier in the comments, there are too many USB 3 ports defined to fit on a MacBook (Pro) and Mac Mini. This and the fact that there is already support for newer graphics chips [baked] into El Capitan… is why I think that it was added for a new Mac Pro. I personally sure hope so.
Looking toward possible specs for the next Mac Pro, it seems likely it will run on Xeon-branded Broadwell EP chips and include significantly faster graphics based on AMD's Fury platform, along with faster memory and storage and perhaps Thunderbolt 3 connectivity involving a partial shift to USB-C connectivity.