Elon Musk Backtracks on Earlier Comments, Says 'I Don't Hate Apple'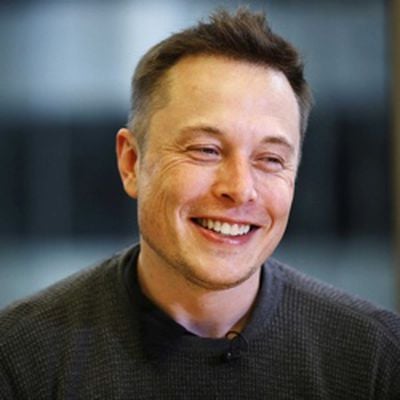 Elon Musk raised eyebrows yesterday when he called Apple the "Tesla Graveyard" in an interview with German newspaper Handelsblatt, but this afternoon he attempted to smooth things over with a series of tweets clarifying his stance on the company.
"Yo, I don't hate Apple," he said before stating "it's a great company with a lot of talented people." Musk says he loves Apple products and he's "glad they're doing an [electric vehicle]."
In the interview, Musk called Apple the Tesla Graveyard after being questioned about Apple hiring some of Tesla's "most important engineers." Musk laughed off the idea that important Tesla employees had left the company for Apple and said people Apple hired had already been fired from Tesla. "If you don't make it at Tesla, you go work at Apple," he said. "I'm not kidding."
Musk also made fun of products like the Apple Watch, the iPad Pro, and the Apple Pencil, comments that he explained in a bit more detail today. In a second tweet, Musk said he wasn't a fan of the Apple Watch's functionality, but expects it to be a much more compelling product in the future.
Regarding the watch, Jony & his team created a beautiful design, but the functionality isn't compelling yet. By version 3, it will be. — Elon Musk (@elonmusk) October 9, 2015
Apple and Tesla have been at odds in recent months as Apple has
entered the car business
. The two companies have been poaching employees from one another for several months running, but Musk has maintained that Apple has hired away "
very few people
" from Tesla despite attempting to lure Tesla employees with salary increases and large signing bonuses.