Jony Ive Discusses His Lasting Memory of Steve Jobs, New Role as Chief Design Officer
Today at the Vanity Fair New Establishment Summit, Jony Ive sat down with director JJ Abrams and film producer Brian Grazer in a panel titled "Changing Worlds, Inventing Worlds" and spoke about his lasting memory of Steve Jobs and his new role as Chief Design Officer.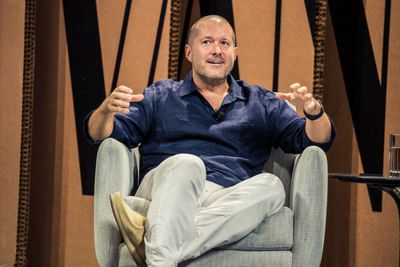 Ive said he had messy feelings about Jobs when he died and knew of the "incredible complexity" of his attributes, but that in the four years since his death most of those attributes have receded. Since then, Ive believes he's been left with something that is "just him."
Quite honestly, what's remained, I never would have predicted four years ago. What's remained is almost unremarkable, but what's remained is his very simple focus on trying to make something beautiful and great. And it really was simple. There wasn't a grand plan of winning, or a very complicated agenda. That simplicity seemed almost childlike in its purity. And it's true.

I don't think I've ever seen anyone so happy, as I saw him—this very simple kind of joy—when he would realize, "This is actually working out. This could be great." It was just the simplicity of that.
That simplicity stands in "stark contrast" to the way Jobs is being portrayed in films like the upcoming Steve Jobs, according to Ive. He notes that Jobs had a sense of civic responsibility to make something good that contributed to humanity and culture.
When asked about Jobs portrayal in Steve Jobs, Ive noted that he "didn't recognize this person at all." He went on to say that the way someone is portrayed can be "hijacked" by people who aren't close friends or family.
Ive also commented on his new role as Chief Design Officer, saying that he "should have done this years ago" and that he hasn't felt "this happy and creative in years and years." Ive's new role, which he officially assumed on July 1, allows him to be more hands-off with day-to-day operations in addition to focusing on new ideas and future initiatives. Ive's day-to-day management of the design team has been turned over to Alan Dye, vice president of user interface design, and Richard Howarth, vice president of industrial design.
Update: The full video of Jony Ive's appearance at the Vanity Fair Summit is now available on YouTube.