Apple Releases iOS 9.0.2 With Bug Fixes, Performance Improvements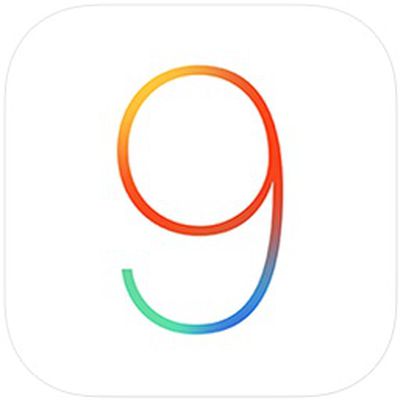 Apple today released iOS 9.0.2, a minor update that introduces bug fixes and performance improvements to iOS 9. The iOS 9.0.2 update comes one week after the release of iOS 9.0.1, the first update to iOS 9, and two weeks after iOS 9 was released to the public on September 16.
iOS 9.0.2 is available immediately to all iOS 9 users as an over-the-air update.
Like iOS 9.0.1, iOS 9.0.2 is a minor update that focuses on introducing some much-needed bug fixes and performance enhancements to Apple's newest operating system.
This update contains bug fixes and improvements including:

- Fixes an issue with the setting to turn on or off app cellular data usage
- Resolves an issue that prevented iMessage activation for some users
- Resolves an issue where an iCloud backup could be interrupted after starting a manual backup
- Fixes an issue where the screen could incorrectly rotate when receiving notifications
- Improves the stability of Podcasts
iOS 9 has been available since September and focuses on proactivity and intelligence with some major updates to Siri and Search. iOS 9 also includes updates to several Apple-branded apps and it includes a split-screen multitasking feature for the iPad.
Today's iOS 9.0.2 update precedes iOS 9.1, which will be the first significant update to iOS 9. iOS 9.1 includes new emoji and an option to disable contact photos in Messages. It also focuses on introducing compatibility for upcoming Apple products like the iPad Pro and the Apple TV.
Update: According to the security notes for iOS 9.0.2, the update fixes a Lock Screen vulnerability that allowed Siri to be used to bypass the lock screen to access photos and contacts on a locked device.