Apple Focused on Improving Apple Music Ahead of Android Launch
Just over two months after the launch of Apple Music, the streaming music service has received a mix of praise and criticism from early adopters. Beats 1 and curated playlists are among the most acclaimed features of Apple Music, while a confusing user interface and iTunes library issues have caused frustration among some users.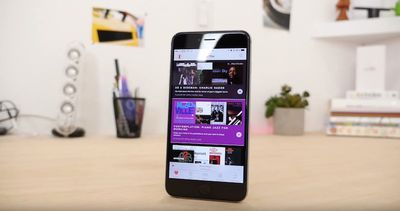 Addressing those issues, iTunes executive Oliver Schusser told The Guardian on Thursday that the company is actively working to improve Apple Music, ahead of its launch on Android and Sonos-connected hi-fi systems in the fall.
"There's a lot of work going into making the product better. Our focus is on editorial and playlists, and obviously we have teams all around the world working on that, but we're also adding features and cleaning up certain things," Oliver Schusser, vice president, iTunes International, told the Guardian.
Schusser also said Apple still has "a bit of homework to be done" to improve Apple Music Connect, a social platform for artists to connect with fans. Beats co-founder Jimmy Iovine admitted last month that Apple Music Connect is a work in progress.
"Apple Music Connect is growing big-time with more and more artists connecting to their fans, but we still have a bit of homework to be done for the rest of the year."
Apple Music launched for iOS, Mac and PC on June 30, with some 11 million users signing up to take advantage of the service's free three-month trial period. That trial will expire for some users soon, meaning they will have to choose between paying $9.99 per month or using iTunes or other methods of listening to music.
"If you follow the industry and look at the numbers, the download business has been really, really healthy. iTunes is a big part of our business, still, and will continue to be, so we focus just as much time and energy on maintaining that, editorially and working on features," said Schusser.
Schusser assures that Apple is only interested in the long-term picture for Apple Music, rather than constantly measuring how many users are signing up. Starting later this month, it should become clearer just how many users are interested in using the service as paid subscribers.