Two New iPhones Spotted in Analytics Data Cast Doubt on Possible iPhone 6c Launch
Ahead of the launch of the iPhone 6s and iPhone 6s Plus, mobile app marketing platform Fiksu saw just two new iPhones in its data logs in July, casting doubt on this morning's rumors suggesting an iPhone 6c launch is still a possibility.
Last month, Fisku began seeing two unknown iPhone models in its logs, with the identifiers "iphone8,1" and "iphone8,2," which likely correspond to the next-generation 4.7-inch iPhone and the next-generation larger-screened 5.5-inch iPhone, expected to be called the "iPhone 6s" and the "iPhone 6s Plus," respectively. The current iPhone 6 Plus is "iphone7,1," while the iPhone 6 "iphone 7,2."
Fiksu's data includes 87 unique "iphone 8,1" devices and 67 unique "iPhone 8,2" devices, with no hints of a third unidentified model that might represent the rumored smaller-screened iPhone 6c, suggesting such a device is not being tested. While the absence of a third iPhone model in Fiksu's data does not entirely rule out the possibility of an iPhone 6c launch, when combined with previous rumors, the release of such a device alongside the iPhone 6s and the 6s Plus seems unlikely.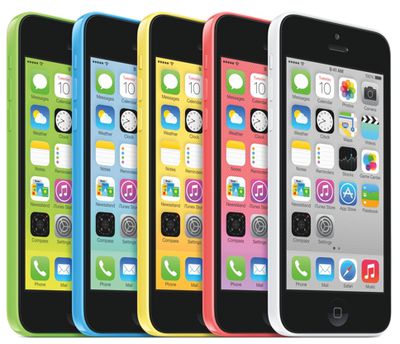 Rumors indicate that while Apple did initially consider launching a 4-inch iPhone 6c in 2015, those plans were scrapped due to concerns the device could cannibalize sales of the iPhone 6 and 6 Plus, which Apple wants to offer as a lower-cost solution when the next-generation iPhones are released. Other rumors have suggested the iPhone 6c was never intended for 2015, with Apple perhaps planning to launch a smaller-screened phone in 2016.
Despite rumors that have seemingly ruled out an iPhone 6c launch, well-known mobile phone leaker Evan Blass or @evleaks sent out a tweet last night hinting that Apple might still release an iPhone 6c. "Sounds like iPhone 6s, 6s Plus, and 6c will all arrive concurrently," he wrote, without providing additional information.
According to Fiksu's data, the "iphone8,1" and "iphone8,2" in its logs are using a wide range of apps, including travel, games, and lifestyle apps. While the majority of usage is coming from the US, the site has also seen hits from Germany and Brazil.
Apple is expected to launch its next-generation iPhones in September, likely on September 9. The iPhone event may also see the debut of new iPads and it is said to include the new Apple TV.