IBM Launches New Service to Deploy Macs to Businesses Around the World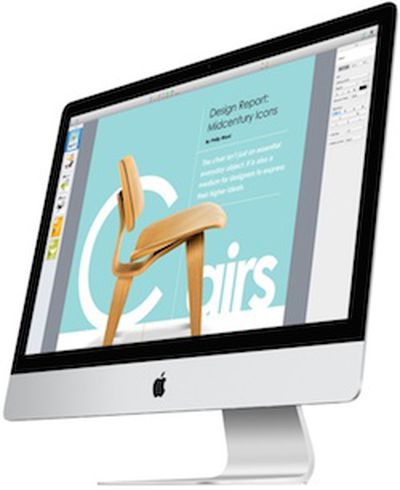 IBM today announced the launch of a new service that will allow large companies to easily incorporate Mac computers into their preexisting corporate infrastructure. The service, being deployed by IBM's MobileFirst Managed Mobility Services unit, will be aimed at companies around the world and not just based in the United States.
Thanks to the MobileFirst partnership with Apple that has brought about multiple waves of enterprise-focused apps as the company has increased its own usage of Macs, IBM saw an opportunity to commercialize its expertise in "enterprise deployment" of Macs in the workplace.
"Ease of adoption and use are at the foundation of every Apple product, and as these devices are used more in the workplace, people expect the same experience they enjoy with Apple technology in their personal lives," said Richard Patterson, general manager, Infrastructure Services, IBM Global Technology Services. "IBM's new enterprise services ensure a great user experience for clients using Macs, providing world-class support from installation through the life of the product."
The company promises that the new MobileFirst service will be completely headache-free for clients, with the Macs delivered directly to customers and ready to go out of the box with easy network access setup screens and security measures. It will also support the personal Macs of employees if they bring their own devices to work. The source of the quick-and-painless software setup is a partnership with JAMF Software and its Casper Suite, the "leading solution" for the quick deployment and setup of enterprise computers.
Today's news comes after an internal video of IBM chief information officer Jeff Smith that leaked late last week, in which Smith told employees that the company could end up purchasing 150,000-200,000 Macs annually, significantly more than the original estimate of 50,000 Macs deployed through the end of the year announced in internal memo earlier in the year. IBM has told Apple it expects the initiative could eventually see 50-75 percent of IBM employees switching over to Mac from the company-standard Lenovo computers used at IBM.