Apple, BMW Could Resume Talks Over Possible Apple Car Partnership 'At a Later Stage'
Earlier this month, rumors suggested Apple had been in talks with BMW about potentially using the body of the electric BMW i3 as the basis for its Apple Car, but those talks did not progress into a deal. Reuters has now spoken with some inside sources at BMW, giving us more insight into what the two companies discussed and where their relationship might lead in the future.
Apple CEO Tim Cook and other senior executives visited the BMW factory in Leipzig, Germany in 2014 to look into how the i3 is manufactured. According to Reuters' source, Apple left the talks without reaching a deal with BMW because the company wants "to explore developing a passenger car on its own."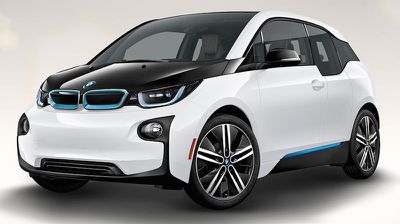 During the visit, Apple executives asked BMW board members detailed questions about tooling and production and BMW executives signaled readiness to license parts, one of the sources said. News of the Leipzig visit first emerged in Germany's Manager-Magazin last week.

"Apple executives were impressed with the fact that we abandoned traditional approaches to car making and started afresh. It chimed with the way they do things too," a senior BMW source said.
Apple and BMW do not have plans to jointly develop a car at this time, but one of the sources believes that "exploratory talks" could potentially be revived in the future. Given Apple's lack of experience with industrial manufacturing, a partnership with BMW or another car company would make sense, as it could help speed up development and eliminate many of the headaches associated with entering an entirely new industry.
Details on Apple's rumored car project remain scarce, but the company has been hiring several automotive experts over the past few months. Apple is said to have hundreds of employees working on the secret car project and has picked up employees from companies like Tesla, Ford, and GM, along with robotics experts and researchers specializing in cutting-edge car technologies.
Rumors have suggested Apple plans to introduce its car by 2020, but Apple often works on projects that never make it to fruition, like the much-rumored Apple-branded television set. It's possible that Apple's car plans could be shelved or delayed in the future if the company is unhappy with its progress or finds entering the automobile market to be an unviable option.