Angela Ahrendts Promises Details on Apple's 'Back to School' Situation Next Week
As we noted earlier this week, Apple has yet to launch its annual "Back to School" promotion that in recent years has launched in early July and offered educational customers free $50-$100 Apple Store or iTunes/App Store gift cards with the purchase of a Mac or iOS device, in addition to the usual educational discount available on some products.
With the usual timeframe having come and gone and no signs of an imminent launch for the promotion, many have speculated Apple has decided to end the long-running program.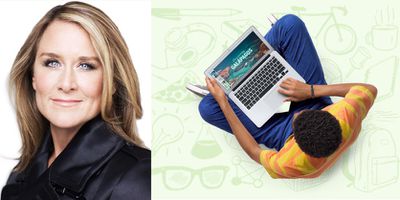 According to Consomac.fr [Google Translation], however, Apple retail chief Angela Ahrendts in her latest video message to store employees this week revealed that she will "share a little bit more insight" on the Back to School situation with them in next week's video.
I'm sure many of you are thinking also 'but is there anything else for Back to School'? Well, I need you to wait until next week's video and I'll share a little bit more insight with you then.
Ahrendts' comment does not confirm that the usual Back to School promotion will be launching in the near future, but the report notes her "enthusiastic tone" suggests the company will be offering something for customers.
Ahrendts is in Tokyo this week and recorded her weekly message from there, but the reason for her trip is unknown.