Chevron Debuts Apple Pay Gasoline Pump Pilot Program in Bay Area
Chevron has kicked off an Apple Pay pilot program in the Bay Area that allows customers to use Apple Pay to pay for their gasoline directly at the pump, according to the company's Twitter account. Apple Pay can currently be used at a Chevron location in San Ramon, with a second location in Cupertino becoming available in the near future.
@kevinkeitai 18060 San Ramon Valley Blvd in San Ramon accepts NFC including Apple Pay at the dispenser now. Cupertino coming soon! — Chevron (@Chevron) July 14, 2015
Chevron first
announced plans to expand
its use of Apple Pay to gas pumps in late 2014, but company did not have a clear timeline for the rollout of Apple Pay at the pump. Following the pilot program testing, it's likely Chevron will expand Apple Pay to other locations across the United States.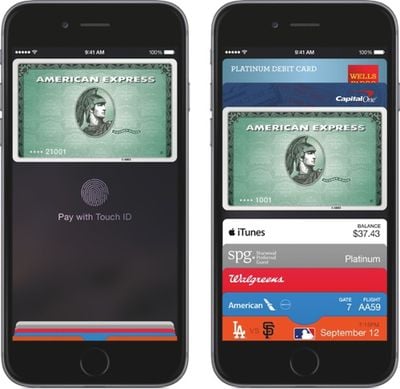 Though support for Apple Pay at the pump is just now rolling out, Chevron was listed as an early Apple Pay partner. The payments service is supported at Chevron and Texaco gas stations, but can only be used at the in-store cash register, a considerably less convenient option than paying right at the pump.
Apple Pay, which recently expanded to the United Kingdom, has been adopted at more than 700,000 locations across the United States. Dozens of major retailers support the payments service, with more retailers adding Apple Pay payment options each month.