Chevron to Integrate Apple Pay at Gasoline Pumps in Early 2015
Oil company Chevron has plans to expand its use of Apple Pay to gas pumps in the new year, according to a tweet the company sent out to a customer earlier today. In the message, Chevron says that it is working with Apple to bring Apple Pay payment solutions to pumps by early 2015.
@SingAsana We are working alongside Apple to develop solutions to integrate with Apple Pay at the pump by early 2015. — Chevron (@Chevron) December 29, 2014
Chevron is an
early Apple Pay partner
, and was listed as one of Apple's supporters when the service first launched on October 20. Apple Pay is accepted at Chevron and Texaco gas stations at the current time, but it can only be used at the in-store cash register, which is considerably less convenient than a pump-side payment option.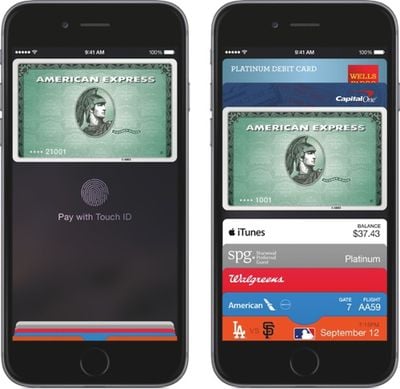 Support for Apple Pay at the pump has been in the works at Chevron for several months, with a Chevron spokesperson stating that the company was working with Apple on developing pump-side options in mid-October. As the only gas stations accepting Apple Pay, Chevron and Texaco gas stations may be able to get a leg up on the competition by luring iPhone 6 and 6 Plus users looking for a more convenient way to pay for gas purchases.
Apple Pay is still in its infancy, but early numbers suggest Apple's payments service has the potential to be the first widely adopted mobile payments option. During the month of November, Apple was responsible for 1 percent of digital payment dollars, with 60 percent of Apple Pay customers using the service on multiple days throughout the month. Apple Pay is only in the United States at the time being, but Apple has plans to expand to multiple other countries in 2015.
Update 2:00 PM PT: Chevron has clarified that a potential timeline for the rollout of Apple Pay at the pump remains unclear, with no official early 2015 launch planned. The company also plans to continue to roll out in-store Apple Pay support to 3,000 stores in 2015.