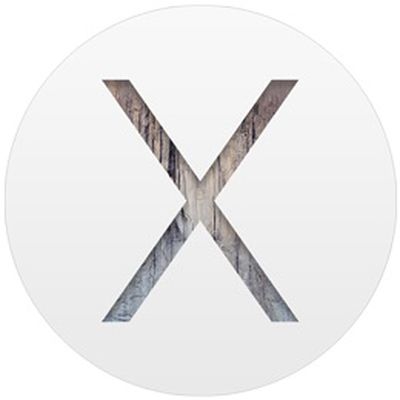 Apple today released OS X Yosemite 10.10.4, an under-the-hood update that introduces several bug fixes and performance improvements. Most notably, 10.10.4 includes the removal of the problematic Discoveryd process, which has caused multiple networking issues for some users in OS X Yosemite.
The OS X 10.10.4 update can be downloaded through the Software Update mechanism in the Mac App Store. There are also accompanying security updates available for OS X Mavericks and OS X Mountain Lion users.
Unlike 10.10.3, which brought Yosemite's first outward-facing changes including the Photos for OS X app and new emoji features, OS X 10.10.4 is a behind-the-scenes update that focuses primarily on fixing bugs and introducing better performance through stability improvements.
The OS X Yosemite v10.10.4 update improves the stability, compatibility, and security of your Mac.

This update:

- Improves networking reliability
- Improves Migration Assistant reliability
- Addresses an issue that prevented some external displays from functioning properly
- Improves the reliability of upgrading iPhoto and Aperture libraries to Photos
- Improves reliability when syncing photos and videos to iCloud Photo Library
- Addresses an issue that could cause Photos to unexpectedly quit after importing some Lecia DNG files
- Resolves an issue that could delay outgoing email messages in Mail
- Fixes an issue where a website could prevent the user from navigating away by presenting repeated JavaScript alerts in Safari
The biggest change in OS X 10.10.4 is the elimination of the discoveryd process that's been accused of being responsible for some significant networking and WiFi bugs within Yosemite. Discoveryd is a networking process that was introduced in Yosemite to replace mDNSresponder, but it caused problems like slow wake from sleep, failures to resolve DNS names, duplicate machine names, WiFi disconnects, excessive CPU usage, battery drain, and more. In 10.10.4, discoveryd has been replaced with the older mDNSresponder process.
OS X 10.10.4 was in testing for approximately two months before seeing a public release, having been seeded to developers in mid-April. It's likely we'll see at least one more update to OS X Yosemite in the months preceding the public launch of OS X 10.11 El Capitan, Apple's next-generation Mac operating system that's also in the works.