Apple Removes Original iPad Mini From Apple Online Store
Apple has quietly pulled the original iPad mini from the Apple Online Store this week and removed other references of the tablet from its website, as noted by 9to5Mac. The nearly three-year-old iPad mini was announced in October 2012 as a smaller 7.9-inch version of the iPad, but the tablet has since been succeeded by the iPad mini 2 and iPad mini 3, the latter featuring a Retina display, Touch ID and 64-bit A7 processor.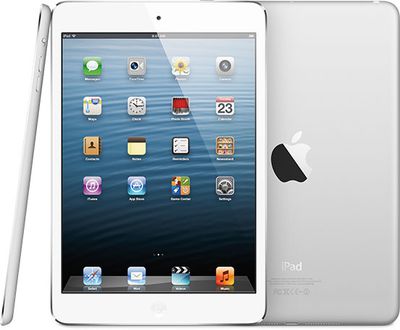 Apple dropped the price of the first-gen A5-based iPad mini to $299 in October 2013 and further discounted the tablet to $249 in October 2014, but the device was a hard sell given the iPad mini 2 starts at $299 with newer features. The original iPad mini remains available in the refurbished section of the Apple Online Store for between $209 and $409 depending on the specific model and storage capacity.
The original iPad mini remains available in limited quantities through authorized third-party resellers such as Amazon, although likely only until leftover stock is depleted. Apple's remaining tablet lineup for sale includes the iPad Air 2, iPad Air, iPad mini 3 and iPad mini 2, and the company is widely rumored to introduce a larger 12.9-inch "iPad Pro" targeted at professional users later this year.