Phil Schiller Talks 16 GB iPhones and Thinness vs Battery Life Tradeoffs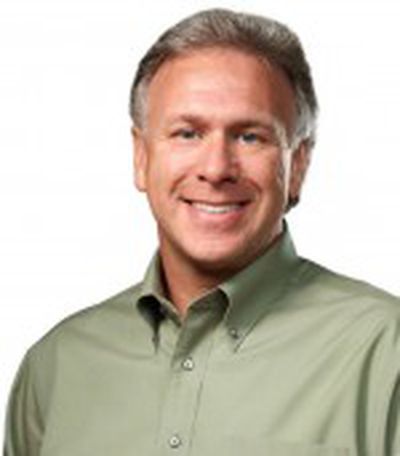 A day after the WWDC keynote address, Apple SVP of Marketing Phil Schiller joined Daring Fireball's John Gruber on Gruber's podcast, The Talk Show. The episode has not yet been posted, but The Verge was on hand to document the interview. Schiller addressed concerns about 16 GB iPhones, the decision between thin devices and battery life and the single USB port on the MacBook.
Gruber suggested to Schiller that the Cupertino company's iOS devices should come with larger storage capacities on the low end, as the 16 GB of storage provided in the base iPhone 6 or 6 Plus is harder to live with with the current size of apps. Schiller countered that services like iCloud could make up the difference.

"The belief is more and more as we use iCloud services for documents and our photos and videos and music," he said, "that perhaps the most price-conscious customers are able to live in an environment where they don't need gobs of local storage because these services are lightening the load."
Schiller also said that using 16 GB storage for lower-end models allows Apple to save money for use on higher-end components in other parts of the device, like the camera.
When asked about the relationship between the thickness of a phone and battery life, and whether maintaining the thickness of its devices could lead to more power-efficient internals and bigger batteries, Schiller said that Apple has the right balance with its devices. He points out that a device with a larger battery and thickness becomes heavier and takes longer to charge. Schiller notes that Apple tries to figure out the tradeoffs with every device it makes, and he thinks the company has made "great choices" in those tradeoffs.
The Apple SVP also acknowledged that the new MacBook, with its one USB-C port and new keyboard, isn't for everyone. However, he said he believes that Apple is a company that needs to release forward-thinking products like the new MacBook, which is an effort to push the world into a place where users don't plug things into their laptops. Schiller said he wants an Apple that's "bold and taking risks and being aggressive."
Apple has faced criticism for its "bold decisions" in the past, with users unsure of whether a 16 GB device is enough for a daily driver, concern about whether new devices will have improved battery life with thinner designs and products with new technology that come with heavy initial limitations.
While the episode has not yet debuted online yet, it should be available on Daring Fireball in due time.
Update: Full video of the interview is now available. There is some profanity, primarily during the introductory section before Gruber and Schiller take the stage.