Apple TV's shipping estimate slipped to 1-2 weeks on the Apple Online Store in the United States today, less than six weeks before Apple is rumored to announce a new version of the set-top box at WWDC 2015 on June 8-12. The shipping times initially slipped to 1-2 weeks on the Apple Online Store on late Wednesday before the set-top box returned to in stock on Thursday, only to slip to 1-2 weeks again hours later.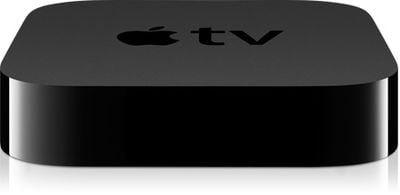 A number of Apple products have been given longer shipping estimates in the past few weeks, possibly because of Apple Watch congestion within the company's supply chain and delivery channels, so this change could be nothing more than a regular fluctuation. But with WWDC set to take place in early June, and a new Apple TV set-top box expected to be announced, the timing of the shipping time slipping is worth noting.
The next-generation Apple TV is rumored to feature Apple's latest A8 system-on-a-chip and a "dramatic increase" in internal storage, well beyond the 8GB included in the current third-generation set-top box. BuzzFeed reported in March that the new Apple TV will also gain an App Store and Siri for controlling a wide selection of HomeKit-enabled home automation devices through the set-top box.
Apple TV was discounted to $69 in the U.S. in March.