Tim Cook Featured in TIME's List of '100 Most Influential People'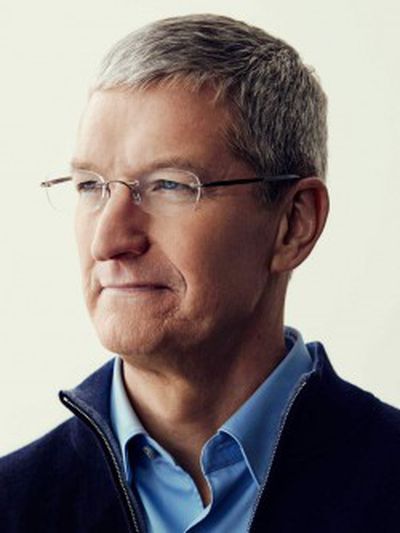 Apple CEO Tim Cook has made TIME's annual list of "the 100 most influential people" alongside several other notable celebrities, business executives, scientists, authors, healthcare professionals, iconic leaders and more.
Cook's segment was written by John Lewis, a civil rights leader and Democratic Congressman from Georgia. The chief executive last made TIME's list in 2012, less than one year after the passing of Steve Jobs.
"It could not have been easy for Tim Cook to step into the immense shadow cast by the late Apple co-founder, Steve Jobs. But with grace and courage and an unabashed willingness to be his own man, Tim has pushed Apple to unimaginable profitability—and greater social responsibility. He is setting a new standard for what business can do in the world. Tim is unwavering in his support of an individual's right to privacy and is not only embracing equality and LGBT rights but advocating for change through his words and actions. His commitment to renewable energy is also leaving our planet a little cleaner and a little greener for generations yet unborn."
While not included in the list himself, Apple design chief Jonathan Ive also wrote a piece on Airbnb founder and fellow designer Brian Chesky, describing him as a "travel revolutionary" that has created a new way to build community through his startup. "Brian Chesky's audacity is fabulous. He dares to believe that we shouldn't be strangers, that we can have a sense of true belonging whenever, wherever we travel."
Notable inclusions in the tech industry include YouTube CEO Susan Wojcicki, Microsoft CEO Satya Nadella, LinkedIn co-founder Reid Hoffman and Xiaomi founder and CEO Lei Jun. Other highly recognizable names making the list include Emma Watson, Kanye West, Kim Kardashian, Hillary Clinton, Pope Francis, Tim McGraw and Vladimir Putin. Cook was also nominated for TIME's "Person of the Year" award in 2014.