Tim Cook and Walter Isaacson Named to TIME's List of 100 Most Influential People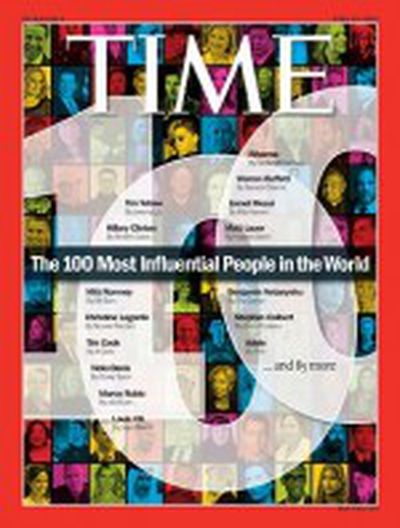 TIME magazine today released its annual list of the 100 most influential people in the world, and two of the selections have close ties to Apple: CEO Tim Cook and Steve Jobs biographer Walter Isaacson.
Each selection is accompanied by an essay by another prominent personality or close associate outlining why the person qualifies for inclusion in the list. The essay on Cook is written by former vice president Al Gore, who has served on Apple's board of directors since 2003.
It is difficult to imagine a harder challenge than following the legendary Steve Jobs as CEO of Apple. Yet Tim Cook, a soft-spoken, genuinely humble and quietly intense son of an Alabama shipyard worker and a homemaker, hasn't missed a single beat.

Fiercely protective of Jobs' legacy and deeply immersed in Apple's culture, Cook, 51, has already led the world's most valuable and innovative company to new heights while implementing major policy changes smoothly and brilliantly.

He has indelibly imprinted his leadership on all areas of Apple — from managing its complex inner workings to identifying and shepherding new "insanely great" technology and design breakthroughs into the product pipeline.
Isaacson, a former editor of TIME, is profiled by former U.S. Secretary of State Madeline Albright, who points to his trio of biographies covering Benjamin Franklin, Albert Einstein, and Steve Jobs for their impact on understanding key figures in history.
This is influence of the best species, educating us while demonstrating the continued fascination of the seriously examined life, rendered by Isaacson with the objectivity of a true historian and the flair of a born storyteller. But what most separates Isaacson, 59, from would-be peers is his wisdom in choosing subjects whose individual talents have affected all our lives.
TIME's 2012 list of the world's most influential people is the magazine's cover story for next week's issue and highlights representatives in five different categories: breakouts, pioneers, moguls, leaders, and icons.