While the wait continues for Apple Watch pre-orders to be processed and prepared for shipment, it is worth a reminder that the wrist-worn device has the same standard 14-day return policy as other Apple products such as the iPhone, iPad and Mac. Apple Watch Edition models can only be returned if they are determined to be in original condition after passing inspection at an offsite Apple facility.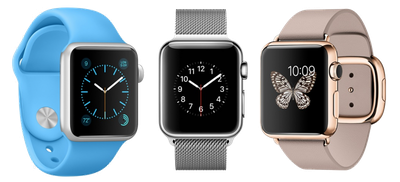 The 14-day return policy applies to the date that the customer receives the Apple Watch, meaning that those who pre-ordered the device can rest assured that they will have a full two weeks to test the smartwatch before having to return it. Apple Watch pre-orders made online can be shipped back to Apple or brought to an Apple Store in the same country of purchase for a refund in the original form of tender.
A growing number of users have turned to the MacRumors forums to discuss about their Apple Watch pre-orders, with the conversation divided into three threads based on shipping estimates of 4/24—5/8, 4-6 weeks or June. Given that Apple Watch supply appears to be limited, it remains unknown how many customers will have their pre-order fulfilled by launch day on April 24. Choose your thread and share what you think.
Forum Discussion Threads
Apple Watch pre-orders began on April 10 at 12:01 AM Pacific in the United States, Australia, Canada, China, France, Germany, Hong Kong, Japan and United Kingdom, and completely sold out in less than six hours on the U.S. storefront. While some early customers received a shipping estimate of 4/24—5/8 for certain Apple Watch models, many others were given a delivery estimate of 4-6 weeks or June.