'Steve Jobs: The Man in the Machine' Film Debuts at SXSW, Eddy Cue Calls It 'Inaccurate' and 'Mean-Spirited'
Following the premiere of Steve Jobs: The Man in the Machine this weekend at SXSW in Austin, Texas, reviews of the film have begun circulating in the media. The Guardian notes that the documentary portrays Jobs as "a man with dazzling talent and monomaniacal focus, but utterly lacking in empathy," with director Alex Gibney showing several examples of the late Apple co-founder's less-desirable behaviour that are typically overshadowed by his successes.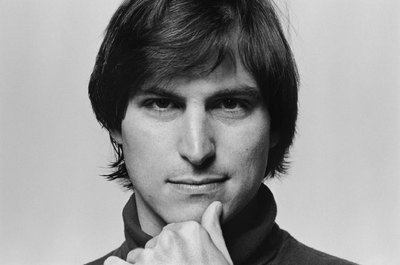 "Yet this man, whose belief in his own righteousness was unshakeable, also terminated Apple's philanthropic programmes, presided over huge corporate tax evasion, paid Chinese workers making iPhones a pittance, and only stumped up maintenance for his first daughter after dragging his ex-girlfriend through the courts, claiming that she was promiscuous and he was infertile, until a DNA test proved otherwise. Finally, he agreed to pay $500 a month – he was worth $200m at the time."
Apple senior executive Eddy Cue was quick to express his disappointment in the documentary, describing the film on Twitter as "an inaccurate and mean-spirited view of my friend" and "not a reflection of the Steve I knew." Cue added that the best portrayal of Jobs is in the upcoming book "Becoming Steve Jobs," which he describes as "well done and first to get it right."
Very disappointed in SJ:Man in the Machine. An inaccurate and mean-spirited view of my friend. It's not a reflection of the Steve I knew. — Eddy Cue (@cue) March 16, 2015
The Hollywood Reporter
has a nearly equal assessment of
The Man in the Machine
, describing the film as a "two hour-plus corrective to uncritical idolatry of [Jobs], a film that roots around in his misdeeds and mean traits, not in search of a complete portrait, but in the spirit of a Judgment Day prosecutor who knows damn well the defendant was not a holy man."
Other publications that reviewed the documentary include Variety, TechnologyTell and Indiewire. The film is expected to debut in theaters later this year.