Upcoming Steve Jobs Book Promises 'Sensational' New Stories, Launches March 24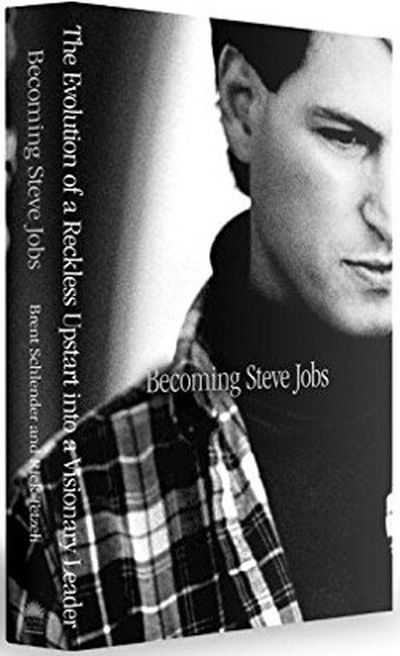 There's a new Steve Jobs book set to be published later this month, penned by Brent Schlender, a reporter who interviewed Jobs several times throughout his life and became close to him, and Rick Tetzeli, Executive Editor at Fast Company. Called Becoming Steve Jobs, the book aims to go beyond existing myths and stereotypes about Jobs, giving a look at a man who was only human, who "wrestled with his failings and learned to maximize his strength over time."
The book explores the story of how Steve Jobs made the transformation from an arrogant young man exiled from Apple to the visionary leader that skyrocketed Apple to fame. Schlender and Tetzeli interviewed many of Steve Jobs' friends, family, and inner circle, to get access to never-before-told stories. Tim Cook, Jony Ive, Eddy Cue, Ed Catmull, John Lasseter, and Robert Iger all contributed to the book. It also draws on the experiences Schlender had with Jobs in interviews across many years.
Schlender and Tetzeli make clear that Jobs's astounding success at Apple was far more complicated than simply picking the right products: he became more patient, he learned to trust his inner circle, and discovered the importance of growing the company incrementally rather than only shooting for dazzling game-changing products. .
Daring Fireball's John Gruber received an advanced copy of Becoming Steve Jobs and called it "the book about Steve Jobs that the world deserves." According to Gruber, it's an accurate retelling of the life of Jobs, with a "significant amount of new reporting. Some stories, he writes, "are going to be sensational."
The book is smart, accurate, informative, insightful, and at times, utterly heartbreaking. Schlender and Tetzeli paint a vivid picture of Jobs the man, and also clearly understand the industry in which he worked. They also got an astonishing amount of cooperation from the people who knew Jobs best: colleagues past and present from Apple and Pixar -- particularly Tim Cook -- and his widow, Laurene Powell Jobs.
A hardcover copy of Becoming Steve Jobs can be pre-ordered on Amazon.com for $21.78. There's also an iBooks version available for $14.99. [Direct Link]