HBO to Introduce Standalone Web-Only Subscriptions in 2015
Popular premium cable channel HBO has announced plans to introduce a web-only subscription service designed for cable cutters in the coming months. According to HBO CEO Richard Plepler, who spoke at an investor presentation (via Re/code), the company will begin offering standalone HBO service that does not require a cable subscription in 2015.
"That is a large and growing opportunity that should no longer be left untapped. It is time to remove all barriers to those who want HBO.

"So, in 2015, we will launch a stand-alone, over-the-top, HBO service in the United States. We will work with our current partners. And, we will explore models with new partners. All in, there are 80 million homes that do not have HBO and we will use all means at our disposal to go after them."
HBO's decision to offer a standalone subscription is a major victory for cord cutters and the first major shift away from cable-only access to premium content. Cable companies like Time Warner and Comcast have been highly resistant to piecemeal pricing and companies like HBO have been reluctant to shift away from traditional cable delivery models in order to avoid upsetting existing revenue streams.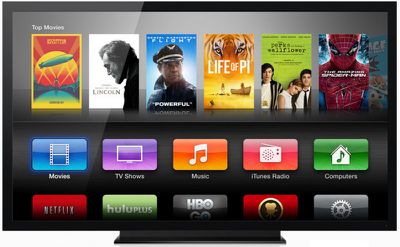 The television industry's reluctance to shift to a new content delivery model that strays away from cable has long been rumored to be the major reason why Apple has been unable to deliver the revolutionary television experience that it originally envisioned.
Early rumors suggested Apple was aiming for an a la carte subscription television service that would replace existing cable packages, but the company eventually scaled back on its TV ambitions and is now said to be working with cable companies on a deal that would see it providing cable content overlaid with an Apple TV-style interface.
According to Plepler, HBO will work with "current partners" on its upcoming standalone service, which possibly suggests that the web-only version may allow Apple TV users to access HBO content on their set-top boxes without a cable subscription, but details on the product are scarce at this time.
It is not clear if the standalone service will be the same as the service provided to cable subscribers who opt for HBO, but presumably, the deal will give those who purchase the web-only subscription access to the company's most popular shows like "Game of Thrones" and "True Detective."