EA today announced via Twitter that the newest game in The Sims franchise, The Sims 4, will be coming to the Mac in February. The Sims 4 was first launched on the PC in September and EA initially promised a 2014 Mac launch for the game, but was unable to meet that target.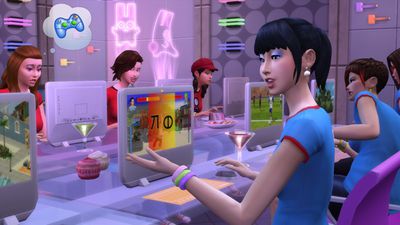 As with other games in the franchise, The Sims 4 invites players to create and control the lives of virtual characters, establishing relationships, building homes, and helping them advance through their careers. The Sims 4 has received some criticism for gameplay changes and features that were stripped from the previous game, but EA has pledged to return at least some of that former functionality to the game in the future.
The Sims 4 has received several content updates since its September launch, adding in ghosts, pools, and holiday decor. The game's first "Game Pack" expansion, The Sims 4: Outdoor Retreat will launch next week, adding new objects, features, and gameplay options.
Mac users who may have already
purchased the PC version
of
The Sims 4
will be able to download the Mac version of the game at no additional cost. Though EA says the game will launch "next month," there is no specific release date specified at this time.