CES 2015: 'Schlage Sense' Smart Lock Allows Siri Voice Commands to Unlock Doors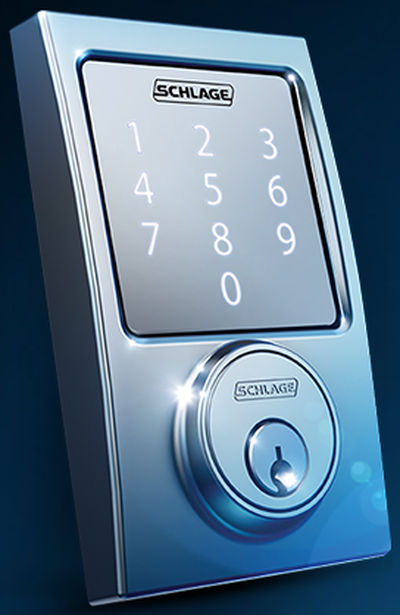 Schlage, a division of technology-focused safety and security company Allegion, has announced at CES this year the Schlage Sense, a touch-pad enabled smart lock for homeowners that most notably allows users to command Siri to unlock their doors thanks to integration with Apple's HomeKit.
The company's first Bluetooth-enabled lock, the Schlage Sense allows users to simply enter a code to gain access to their house using the back-lit touchpad or a smartphone with a free-to-download app. HomeKit integration also brings added security and end-to-end encryption and authentication when the Schlage Sense lock interacts with a user's smartphone via the app.
The Schlage Sense system has the ability to manage and schedule up to 30 codes at the same time through a dedicated, easy-to-use app, which offers an additional layer of key-free convenience. The Schlage Sense app allows individuals to create and delete access codes, check on lock status and view activity, as well as update settings and check battery life without requiring residents to connect to an existing home automation system or pay a monthly subscription charge.
The company also promises that, thanks to Built-in-Alarm Technology that sends out alerts any time it senses potential door attacks, the new lock provides the highest rating of security certified by the Builders Hardware Manufacturers Association.
Schlage Sense will become the latest in the brand's growing portfolio of keyless door locks, which also includes the Schlage Touch and Schlage Connect. The new lock will come in two styles - Camelot and Century - and a variety of finishes - Matte Black, Satin Nickel and Aged Bronze - that the company claims will match any home's aesthetic. Schlage Sense will be made available in select U.S. stores and online retailers "later in 2015."