iOS 8 Users Seeing Issues With Battery Drain, Slow Wi-Fi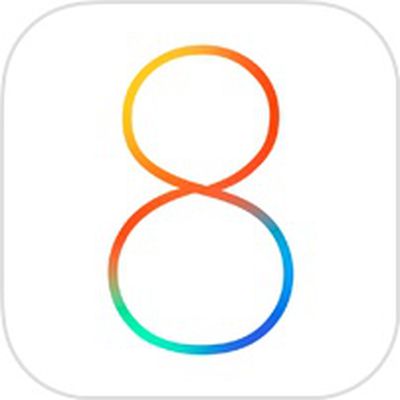 Released last week, iOS 8 is Apple's latest operating system update, bringing several new features like Continuity, third-party keyboards, Notification Center Widgets, and more. As with any new iOS update, users have been reporting several bugs in the operating system, with some of the more prevalent complaints pointing towards slow Wi-Fi speeds and problems with battery life.
As outlined by PCMag, iOS 8 users on the Apple support forums have been complaining about Wi-Fi problems in a thread that now spans multiple pages, an issue that was confirmed by the site's own testing. It appears, based on complaints, that multiple devices may be affected by a Wi-Fi bug, including the iPhone 5s, the iPhone 6, the iPhone 6 Plus, the iPad Air, the Retina iPad mini, and more.
I also got an iPhone 6 on Friday, and noticed some sluggishness when connected to my home Wi-Fi network in New York. Twitter and Instagram photos took forever to appear, and opening a news story in Safari was hanging. I did a speed test using the Ookla app and got an abysmal 0.01 Mbps download and 1.05 Mbps upload. Minutes later, another test jumped up to 4.75 Mbps download and 0.24 upload, but a third test was again at 0.02 Mbps download and 0.76 upload.
Some users reportedly had luck fixing the problem by disabling Wi-Fi Networking under Privacy --> Location Services --> System Services.
Significant battery drain appears to be another complaint that's popping up frequently on the Apple Support forums, with users complaining of their batteries draining much faster than usual. According to one user, his battery drained from 100 percent to zero in four hours with minimal usage, a complaint echoed by several other users.
While those seem to be some of the more prominent problems on the Apple forums, iOS 8 users are running into plenty of other bugs and issues with the software. On our own MacRumors forums, there's an eleven page thread cataloguing complaints, which range from app crashes to the same battery issues Apple forum members are seeing, and a second thread where people are posting a list of bugs. There's also a thread on people experiencing excessive battery drain and a thread on people seeing slow Wi-Fi speeds.
Apple already has plans for an iOS 8 update that's coming in the near future, bringing support for Apple Pay and several features that are currently missing from the software, including SMS Relay. The update may also be used to fix some of the bugs that users are experiencing.