Apple's (Product) RED Holiday Campaign Raised $20 Million to Fight AIDS
For this year's World AIDS Day campaign, Apple ran several (Product) RED promotions, providing a (RED) section in the App Store and donating a portion of all retail and online sales from Friday, November 28 and Monday, December 1.
According to an email Apple CEO Tim Cook sent out to Apple employees (via Re/code), the campaign was a huge success, earning more than $20 million for the (Product) RED charity, which uses its funds to fight AIDS in Africa.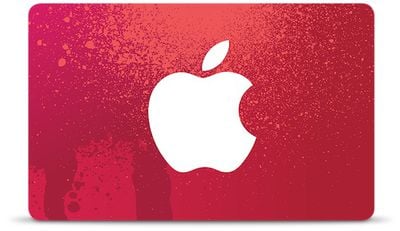 "I'm thrilled to announce that our total donation for this quarter will be more than $20 million -- our biggest ever -- bringing the total amount Apple has raised for (PRODUCT) RED to over $100 million," Cook wrote. "The money we've raised is saving lives and bringing hope to people in need. It's a cause we can all be proud to support."
During the campaign, Apple partnered with 25 app developers to offer a variety of (RED) themed apps in the App Store, with purchase proceeds going towards the charity. Apple's annual Black Friday event was also (RED) themed, and customers who purchased an iPhone, iPad, Mac, or qualifying Apple accessory received a (RED) iTunes gift card.
According to Cook, Apple's $20 million quarterly donation to the charity is its biggest ever, but over the course of the company's long partnership with Product (RED), it has contributed more than $95 million. As of June, Apple had contributed $75 million to the charity, which is joined by this quarter's $20 million.
Throughout its partnership with (RED), Apple has released a number of (RED) devices including iPod nanos and shuffles, iPad Smart Covers, iPhone Bumpers, and iPhone cases. With every (RED) product bought, Apple continues to donate a portion of the purchase price to the Global Fund to fight AIDs.