Long-time Apple supply partner Pegatron could be lined up to handle more than 50 percent of the production load for 2015's next-generation iPhone, according to a foreign brokerage report (via Focus Taiwan).
Apple stepped up efforts to diversify its supply chain to reduce risk when Tim Cook took over as CEO in 2011, bringing on more supply partners to keep up with the increasing demand for each iteration of the iPhone. According to the new report, Pegatron could be receiving the bulk of the so-called iPhone 6s 2015 supply orders from Apple after gradually ramping its role with the iPhone 5c and iPhone 6.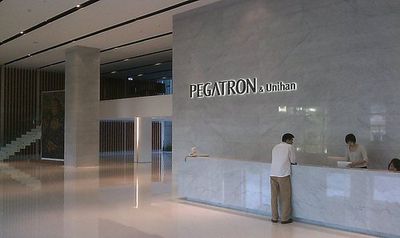 "For the next product cycle, iPhone 6S, likely out in September 2015, we believe for the first time in the iPhone history, Pegatron will become the main source for assembly, with more than 50 percent of the 4.7-inch allocation," the European brokerage said in a note to clients on Monday.
The note also stated that most of Apple's partners actually tend to lose money in the first few years of their iPhone business, due to the complexity involved in manufacturing the iPhone.
Pegatron handled the majority of assembly for the iPhone 5c in 2013, and recently assisted Apple in boosting production on both the iPhone 6 and perhaps even the iPhone 6 Plus in response to strong demand following the two devices' launch.
According to the new report, Pegatron received 30 percent of Apple's iPhone 6 orders this year, with Foxconn handling the remaining 70 percent. The brokerage also states that Foxconn has received all of the iPhone 6 Plus orders this year, though previous reports claim Apple asked Pegatron to begin supplementing production on the 5.5-inch iPhone as Foxconn has struggled to meet demand.
Looking ahead to 2015, the report also claims that in addition to the next 4.7-inch iPhone model "there is also a small possibility that Pegatron will win the 5.5-inch model as well, but this remains to be seen."