Full Video of Apple VP Greg Joswiak Discussing iOS 8.0.1, Apple Pay, and More Now Available
In late October, Apple's VP of iPhone marketing Greg Joswiak sat down for an interview with Re/code's Ina Fried and Walt Mossberg at the site's inaugural Code Conference, answering questions about iOS 8.0.1, Apple Pay, and the Apple Watch.
While we initially covered the interview when it took place, Re/code has now posted the full video footage of Joswiak's appearance at the conference, which is well worth watching for Apple enthusiasts.
During the interview, Joswiak apologized for the
iOS 8.0.1 bug
that bricked many iPhone 6 and 6 Plus devices, commented on the Apple Pay situation with Rite Aid and CVS, and hinted at possible Apple Watch pricing.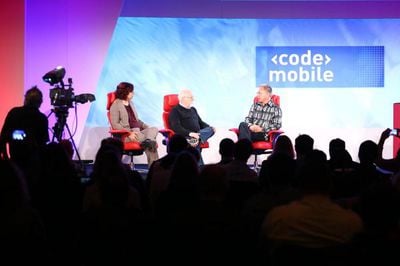 Joswiak's interview occurred at the same time as Tim Cook's October interview with The Wall Street Journal, and a full video of that appearance was also released earlier this week.