Apple Being Sued Over Phone-Switching iMessage Issue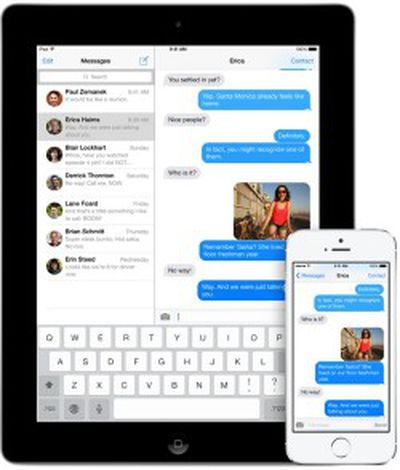 Apple is facing a lawsuit over a long-standing issue that prevents iPhones from sending text messages to the Android phones of former iPhone users, reports Bloomberg (via BusinessInsider). Filed by a former iPhone customer, the lawsuit alleges that the user ceased getting messages from iPhone owners after she switched to a non-Apple device.
This is a problem that has afflicted many former iPhone users that switch from an iPhone to another device. After an iPhone is disabled, the users face an issue where iMessages sent from other iPhone owners are routed to a deactivated iPhone rather than being forwarded as a text message to an active phone, causing text messages to disappear.
Earlier this week, former Lifehacker editor-in-chief Adam Pash claimed that Apple is aware of the iMessage issue and unable to provide a fix. An Apple customer support representative told Pash that the iMessage bug is "a problem a lot of people are facing" and that the company's engineering team "is working on it but is apparently clueless as how to fix it."
These errors with iMessage have been a known issue since 2011, which is when the messaging service was first introduced with iOS 5. Apple advises iPhone owners to disable iMessages before deactivating their phones in order to remove the device from their system, but some users have experienced problems even after disabling iMessage.
Some users have had success calling in to Apple to have their numbers removed from the iMessage system and in 2012, TechCrunch detailed a fix involving unregistering products on a user's Support Profile, which has also worked for some people experiencing iMessage issues after switching to a non-Apple device.
Filed in San Jose California, the lawsuit is currently seeking class action status.