Apple Reportedly Opening New R&D Center in Cambridge, England
Apple is planning to open a new facility that includes research and development operations in Cambridge, England within the next few weeks, reports Business Weekly (via MacGeneration).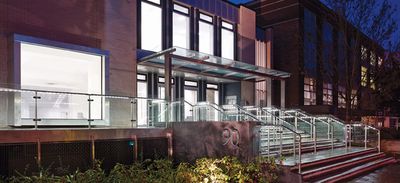 90 Hills Road, which is said to be location of Apple's new offices in Cambridge


The company's new offices are said to be located at 90 Hills Road, which is described as a prestigious corporate building and is located near the likes of headquarters belonging to Microsoft and Sony. More than 1000 technology companies have established offices in Cambridge since 1998, with the region earning the nickname of "Silicon Fen" in reference to Silicon Valley. Other companies including microprocessor manufacturer ARM and wireless communications company Broadcom also have campuses in Cambridge.

According to the report, Apple is aiming to start with 20 employees in its new offices, and will look to grow to a total of 40 employees in the coming year. The UK was also said to be working hard for the past 25 years to persuade Apple to establish an office in Britain. Apple has numerous R&D centers around the world, including buildings in Israel, Shanghai, Taiwan, and more.