Apple Planning New R&D Facility in Taiwan?
According to VR-Zone Chinese [Google Translation] (via BGR) Apple is currently recruiting a development team in Taiwan, in order to establish a new research and development facility.
The Taiwan R&D center will supposedly focus its efforts on future iPhones, but may also work on other future products as well. Apple is said to be hiring for numerous positions at the facility, with a number of different engineering and managerial jobs available. There do not appear to be any new R&D job listings for Taiwan on the Apple site, so it appears that the hiring push for the facility has yet to begin.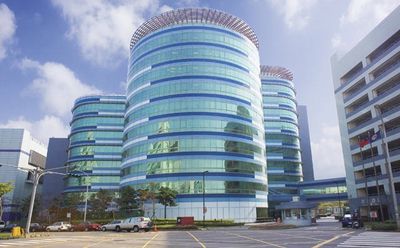 TSMC's Taiwan Facility
A Taiwanese development center makes sense, as it is where Apple partner Taiwan Semiconductor Manufacturing Company (TSMC) is located. TSMC recently
signed a deal
with Apple that will see the company producing A-series chips for future Apple devices beginning in 2014.
Apple operates a number of other research and development facilities around the world and is currently planning to open another center in Shanghai this summer.