Apple's 2014 Annual Report: Insight on Employee Numbers, Sales Growth, Retail Stores, and More
Apple today filed its 2014 10-K annual report with the U.S. Securities and Exchange Commission, offering a look at how the company has grown over the past year. Among the interesting details included in the report: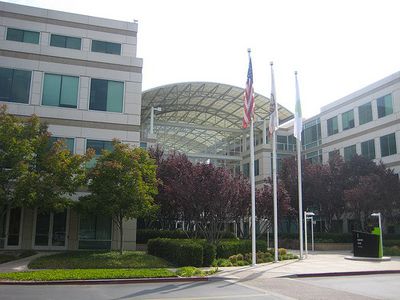 - The iTunes Store generated a total of $10.2 billion in net sales during 2014, up from $9.3 billion in 2013. Apple credits the growth to an increase in revenue from app sales, but acknowledged that digital music sales were in decline and partially offset the growth.
- Apple noted that it now has 92,600 full-time equivalent employees, up from 80,300 at the end of fiscal 2013. The majority of that growth was outside of the company's retail division, which grew by 3,400 to 46,200 full-time equivalent employees.
- Apple's store count increased by 21 during fiscal 2014, with average revenue per store increasing slightly to $50.6 million from $50.2 million in 2013. As noted during its earnings conference call last week, Apple expects to open 25 new retail stores in fiscal 2015 with most of those stores being outside of the United States. Apple is also planning to remodel five of its existing stores.
- Apple spent a total of $6.0 billion on research and development in fiscal 2014, up significantly from the $4.5 billion spent last year. That amount contributed towards the company's efforts to "develop new technologies to enhance existing products and to expand the range of its product offerings." As noted by the Financial Times, Apple's $6.0 billion investment is the highest level relative to revenues since 2007, which is the year that the iPhone was released.
- Real estate holdings increased slightly, with Apple now owning or leasing 19.7 million square feet of building space, up from 19.1 million square feet at the end of 2013. Apple says that most of the building space is in the United States, and is expanding its existing office space and customer support call center in Austin, Texas. Work also continues on the company's new campus in Cupertino, which is once again said to contain an estimated 3.6 million square feet of space.
- Apple is expecting its capital expenditures to rise to $13.0 billion in 2015, up from the $11.0 billion spent in 2014. $600 million of that amount will be allocated towards retail store facilities, while $12.4 billion will be used for other expenditures including manufacturing process equipment, data centers, and product tooling.
Apple's annual report, which is mostly targeted at investors and regulators, contains a number of other details about the company's operations. The report also provides an analysis of current product lines and addresses topics like executive compensation, investments, taxes, and more.