Demand for the iPhone in China is strong, with reservations for the iPhone 6 reaching four million in just one day, reports Chinese media outlet Tencent. This figure tops the two million in six hours reported yesterday and is based on information provided directly by the companies processing reservations on China.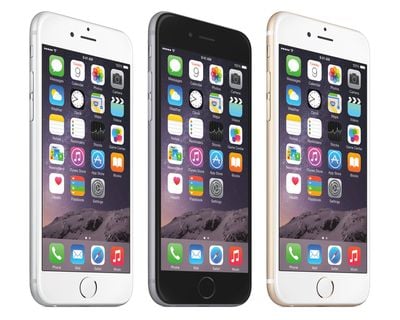 According to reservation company Jingdong, reservations are almost evenly split between the iPhone 6 and 6 Plus. The iPhone 6 Plus has accounted for 1,189,083 reservations, edging out the iPhone 6 with 1,106,379 reservations. Apple announced earlier this week that the iPhone 6 and 6 Plus will go on sale in China starting October 17.
A recent report from Digitimes claims the iPhone 6 Plus may account for 60 percent of Apple's total iPhone 6 device shipments, although usage numbers so far have been skewing heavily in favor of the smaller iPhone 6. Demand for the 5.5-inch model has, however, exceeded supply so far, with the device quickly going out of stock shortly after launch. Shipping estimates for the iPhone 6 Plus are still showing a delay of 3-4 weeks, while the iPhone 6 is available in 7-10 business days in the US and a number of European countries.