Mass Production of Apple Watch Reportedly Slated for January 2015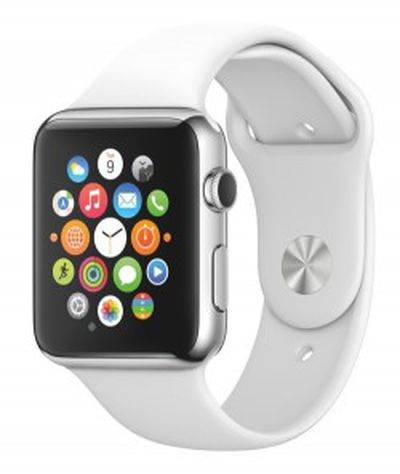 Apple is reportedly finalizing the details on its upcoming Apple Watch as it prepares to begin mass production of the device ahead of its launch early next year. Mass production of the smartwatch device may begin January 2015, reports Taiwanese news source AppleDaily (via G For Games).
According to the news report, Apple is working only with long-time manufacturing partner Quanta to produce the device. This contradicts an earlier report suggesting Quanta would be handling the bulk of the production with Inventec supplementing the supply.
Quanta has allegedly received Apple's heads-up and has begun making preparations (which involve increasing its worker head count to 4 million). Even more, it is said that Apple and Quanta have entered a deal which prohibits the Taiwanese company from manufacturing/assembling smartwatches for Apple's rival OEMs.
Inventec was among several assembly companies said to be vying for Apple Watch orders months ago, but Quanta may have won an exclusive arrangement due to the complexity associated with manufacturing the device.
Apple says its Watch is unlike any device it has ever made, with cutting edge sensor and haptic feedback technologies. Given the advanced features of the device, it's not surprising Apple has selected to work with only one manufacturer as it streamlines the production process, as others may have been unable to meet Apple's standards.
Relatively reliable KGI Securities analyst Ming-Chi Kuo had previously reported that Apple was planning a November production ramp for the Apple Watch, so a shift to January could indicate Apple believes it needs a bit more time to finalize the product's design.
Apple is expected to begin selling the Watch starting in early 2015, with one insider saying Apple would be "lucky" to launch it in time for Valentine's Day on February 14. A production ramp beginning in January would indeed make it difficult for Apple to have significant quantities available in time for Valentine's Day purchases. The smartwatch will retail at a starting price of $349 for the base model, with several collections including 18-karat gold luxury options available at higher prices.