Audio Testing Confirms iPhone 6 Not Yet Capable of Direct HD Audio Playback
Earlier this year, Apple was rumored to be adding support for high-definition audio playback in iOS 8 and shipping new EarPods with the iPhone 6 in order to support this 24bit/96kHz standard. Apple ultimately made no such announcements for iOS 8 or the iPhone 6, and Mashable has now confirmed with some testing that Apple's latest iPhone 6 does not currently support high definition audio playback.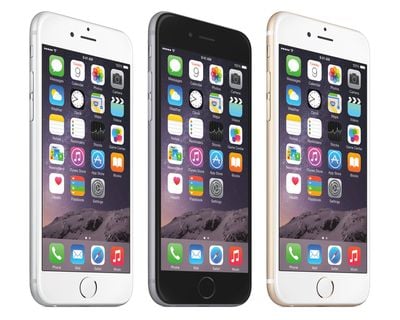 With the help of audio testing expert David Ranada, Mashable tested several sample .wav files encoded at a 96kHz sampling rate with 24 bits per sample. The tracks were played using third-party apps such as Onkyo's HF music player and recordings were made through the headphone jack to determine the quality of the audio output.
The results show that iPhone 6 does not yet support HD audio playback, even though the audio hardware inside the phone may be capable of 24bit/96kHz output. According to teardown analyses, Apple's iPhone 6 includes the custom made Cirrus Logic 338S1201 chip, which is likely the successor to the Cirrus Logic CS42L61 chip used in previous iPhone models. Though also a custom build, the older CS42L61 chip is part of Cirrus Logic's CS42L51 family, which supports 24bit/96kHz HD audio.
It's hard to conceive of Apple either creating a custom chip that's less capable than the equivalent off-the-shelf component, let alone downgrading the audio capabilities of the iPhone's DAC in subsequent generations. So it stands to reason the DAC on board the iPhone 6 is capable of sampling 24-bit/96kHz audio.
It's possible, however, that Apple could later update iOS 8 with support for HD audio and enable the playback of hi-res music through the iPhone's headphone jack. Apple is accepting 24bit/96kHz uploads from musicians and is allegedly preparing to enable high-definition 24-bit downloads from iTunes.
Customers who want HD audio sooner will have to look at Lightning-equipped audio devices such as the recently announced Fidelio M2L headphones from Philips. The Fidelio M2Ls will connect to an iPhone or iPad via the Lightning port and will support 24-bit audio using an internal DAC and amplifier built into the headphone unit.