Ford Transitioning From BlackBerries to iPhones for Employees
Ford Motor Company is planning to transition its corporate employees from BlackBerry to Apple, providing approximately 3,300 workers with iPhones by the end of the year, reports Bloomberg. According to Ford spokesperson Sara Tatchio, Ford is also aiming to get iPhones into the hands of an additional 6,000 corporate employees over the course of the next two years as they transition from flip phones.
To oversee the switch to iOS devices, Ford will hire a mobile technology analyst, with one facet of the job involving the "global deployment of corporate iPhones." In her statement to Bloomberg, Tatchio highlighted the iPhone's ability to meet both the personal and secure business needs of Ford's employees as a reason for the switch.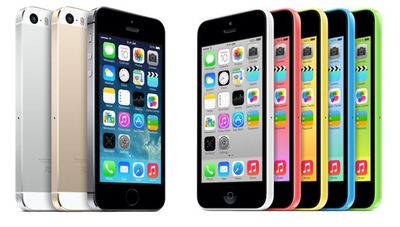 "We are going to get everyone on iPhones," Tatchio said. "It meets the overall needs of the employees because it is able to serve both our business needs in a secure way and the needs we have in our personal lives with a single device."

Having all employees on the same smartphone will improve security and simplify information technology management, Tatchio said. Ford is making "no extra investment" to convert to iPhones, other than the cost of replacing the devices, she said.
While the iPhone and the iPad are already used by more than 98 percent of Fortune 500 companies, Apple is aiming to make significant strides in the enterprise market in the coming months to bolster its penetration numbers, and Ford is likely to be just one of many companies transitioning to Apple devices in the near future.
The Cupertino company has recently formed a partnership with IBM to "transform enterprise mobility" through a series of new business apps and services for iOS devices, and the deal will also see IBM selling Apple devices to its corporate customers, which is bad news for BlackBerry.
During Apple's most recent earnings call, CEO Tim Cook suggested the company was aiming to get iPhones, iPads, and Macs into the hands of more people, with enterprise marking a "huge opportunity" for growth.