The European Commission has approved Apple's acquisition of Beats Electronics and Beats Music (Via Engadget). The Commission concluded that merger posed no threat to competition as "the combined market share of Apple and Beats Electronics is low."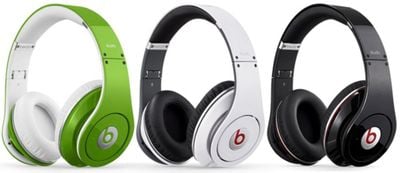 In its decision, the Commission noted that the Apple and Beats merger would not negatively effect either the headphone or the streaming music market in the European Union.
"The Commission concluded that the combination of the two businesses did not raise competition concerns because the combined market share of Apple and Beats Electronics is low. In addition, Apple and Beats Electronics are not close competitors because the headphones they sell differ markedly in functionality and design. Moreover, even after the transaction, a large number of global competitors such as Bose, Sennheiser and Sony would remain. The Commission also examined the transaction's likely effects on the distribution of digital music to consumers. Both Apple and Beats Music are active in this field. Apple offers a music downloading service through iTunes and Beats Music offers a music streaming service, although it is currently not available in the EEA. The Commission concluded that Apple faces several competitors in the EEA such as Spotify and Deezer, making it implausible that the acquisition of a smaller streaming service that is not active in the EEA would lead to anticompetitive effects."
Now that the EU has given its approval, the next hurdle for the acquisition is the United States with regulators also examining the deal and determining whether there are any anti-competitive concerns. Barring any unforeseen issues, Apple expects the $3 billion transaction to close this quarter (Q4 2014).