Uncertainty Over Apple's Sapphire Plans for iPhone 6 Remains as Analyst Estimates Vary Widely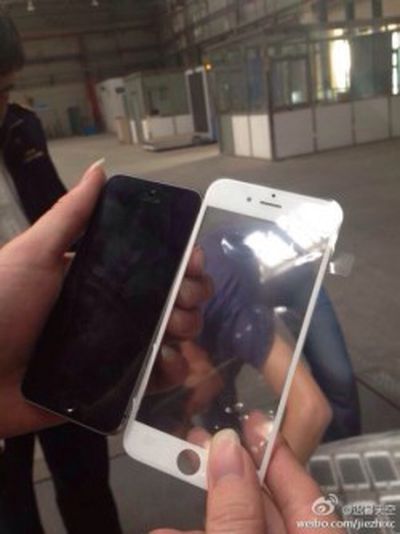 Debate among analysts over just how widespread Apple's use of sapphire displays will be in the iPhone 6 continues to rage, with The Korea Herald reporting on a new research note from NPD DisplaySearch Korea's Brian Huh putting Apple's sapphire display capacity at 45 million units for the iPhone 6 launch. With the iPhone 6 predicted to launch in an initial batch nearing 70 million units, Apple would not be able to use sapphire across the entire lineup.
"Apple's sapphire material supplier, GT Advanced Technologies, appears capable of producing the glass for around 45 million smartphones. Still, only the iPhone 6's most premium models may adopt it due to its high cost and a possible supply (set aside) for the iWatch," said Brian Huh, a senior analyst at NPD DisplaySearch Korea, at its touch conference in Seoul.

He said the 64GB version of either the 5.5-inch or 4.7-inch model is likely to adopt the glass. The iPhone 6 will reportedly come in 32GB and 64GB models.
Separately, Huh also believes Apple will eventually use sapphire for its laptop displays, although manufacturing complexities and costs at those sizes would be challenging for Apple.
Huh is certainly not the first to suggest that sapphire may be limited to high-end iPhone 6 models, with previous reports from Taiwanese media and KGI Securities analyst Ming-Chi Kuo making similar claims.
A second research report from JPMorgan publicized by Taipei Times (via GforGames) claims Apple's sapphire display production may only be around 10 million units through the end of the year.
"Sapphire covers will also be restricted to high-end iPhones, possibly the 128GB [gigabyte] ones," the brokerage said in the report. [...]

"Due to various challenges related to the new cover material, we believe the production output for sapphire covers will be low," JPMorgan analysts said. "Sapphire ingot yield rates could be as low as below 50 percent for this size, and finished sapphire smartphone covers may cost as much as US$40 to US$45 versus below US$10 for finished Gorilla glass."
In line with another recent report, JPMorgan also believes even the iWatch may see sapphire limited to certain models.
On the flip side, one of the staunchest advocates claiming Apple will be able to launch sapphire displays throughout the iPhone 6 lineup has been Matt Margolis, who has been digging deeply into regulatory and import filings related to the sapphire plant in Arizona being run by Apple and GT Advanced Technologies. Margolis early this year pegged Apple's sapphire display capacity in excess of 100 million units per year, and perhaps as high as 200 million units, with the facility in operation since very early this year.
Margolis reiterated those predications just last month, noting that the plant 2,500 furnaces on hand to handle larger sapphire boules that would give Apple plenty of capacity to cover all models of the iPhone 6 as well as the rumored iWatch.