250 New Emoji Introduced Today, May See Inclusion in Future Versions of iOS
The Unicode Consortium today announced version 7.0 of the Unicode Standard, which will see the introduction of approximately 250 new emoji that could be included in future versions of the Android and iOS operating systems.
According to the Unicode Consortium, the new emoji characters are primarily derived from characters used in the Wingdings and Webdings fonts, as seen in an example image: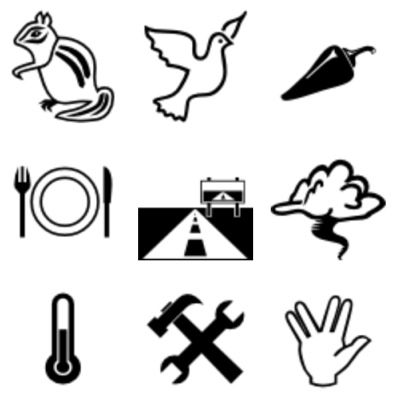 As noted by The Verge, Unicode member platforms like iOS and Android will need to implement support for the new standard and create pictographs to represent the emoji, which are only described by Unicode in plain text.
A full list of the new emoji names can be found on Emojipedia, which includes descriptions for each future emoji. A few examples are posted here:
- "white sun behind cloud"
- "man in business suit levitating"
- "derelict house building"
- "chipmunk"
- "flying envelope"
- "reversed hand with middle finger extended"
Earlier this year, Apple began working with the Unicode Consortium to introduce more characters to its emoji offerings, adding diversity to the character set, but this update does not seem to focus on people emoji.
The Unicode update will also see the addition of new currency symbols for the Russian ruble and Azerbaijani manat, 23 lesser-used and historic scripts, plus many other symbols.