Taiwanese Star Jimmy Lin Gaining Attention for iPhone 6 Mockup Photos
Taiwanese media star and race car driver Jimmy Lin has once again surfaced showing what he seems to be passing off as a legitimate iPhone 6, although the device is more likely to be one of many physical mockups seen in recent months.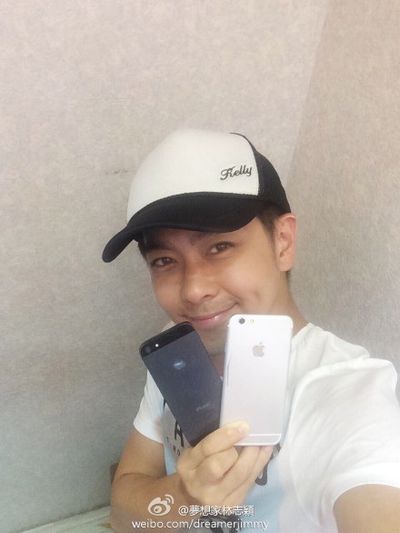 Lin has a history of such postings, having shared what he claimed was a mini iPad back in 2010 two years before the real iPad mini debuted, what was clearly an iPhone 5 mockup, and what appears to have been a knockoff iPhone 5c shell or dummy unit based on accurate design specs that were circulating ahead of the device's release last year.


In his latest "iPhone 6" photos, Lin shows the device next to the iPhone 5 and 5s, comparisons that have been seen in a number of different settings already. Among the suspect aspects of his unit are what appears to be a nonfunctional yellow blank in place of the rear flash, a larger than expected FaceTime camera hole, and a lack of any photos with the unit turned on.


Lin's unit appears very similar to one we've seen in photos sent by a supplier to screen protector and stylus firm Halo-Direct, although this unit lacks the Apple logo seen on Lin's.


The 4.7-inch iPhone 6 is expected to debut around the September timeframe, with an even larger 5.5-inch model reportedly also in the works. It is unclear, however, where that larger model will debut alongside or up to several months later than the smaller version.