Apple is planning to bolster its in-store iPhone sales in the United States by allowing customers to add pre-paid or month-to-month plans when purchasing full-priced, unlocked iPhones, according to a source that spoke to 9to5Mac.
Currently, iPhone customers who pay the full price to purchase unlocked iPhones from Apple retail locations must visit a carrier store or use a pre-activated SIM card to get service on their phones, but following the policy change, those plans will be available directly through the Apple Store.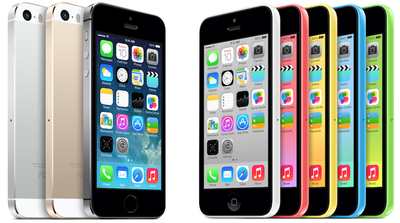 Apple Stores will stock AT&T GoPhone pre-paid activation kits and T-Mobile SIM cards for both T-Mobile and AT&T pre-paid plans, with employee training taking place over the next few weeks.
Sales staff will promote ATT's $60 per month pre-paid plan (with 2.5GB of internet data and unlimited talk and text) to those seeking AT&T plans, while the stores will offer $50/month (1GB LTE data) and $70/month (5GB LTE data) unlimited data plans to customers seeking T-Mobile devices. The activations must be done at the time of purchase in Apple Stores and those devices will be unable to be returned to Apple for a refund.
The new pre-paid and month-to-month plans may be available at Apple Stores during the last week of June and are likely part of a push to move more device sales in store. Last year, Apple CEO Tim Cook noted that 80 percent of iPhones are sold at third-party locations while 20 percent are sold in by Apple, a figure he would like to improve.
Apple has launched several other programs to improve in-store sales, including a recent iPhone upgrade event encouraging iPhone 4 and 4s owners to update to a newer device.